Journaling can have a positive impact on your pregnancy experience. 
In this post, you will…
Learn the benefits of journaling

How to get started journaling

Get a list of pregnancy journal prompts
I don't plan to waste your time. So. Let's get right into it.
This post contains affiliate links, please see the Disclosures page for more information.
Related posts:
WHY PREGNANCY JOURNALING IS BENEFICIAL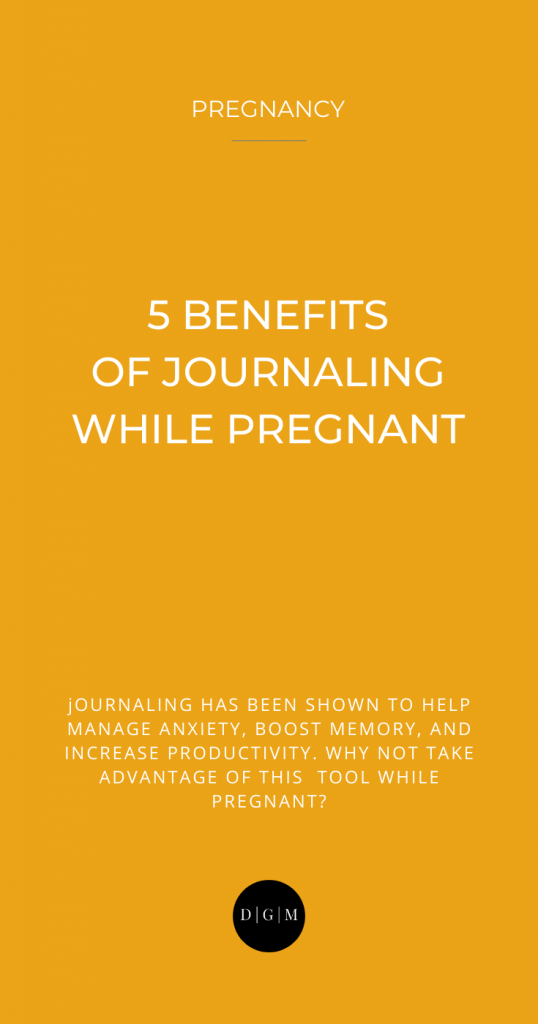 The benefits of journaling aren't unique for pregnancy. Pregnancy just happens to be a time when women are faced with physical and emotional stress, forgetfulness, anxiety, and sometimes even decreases in productivity. 
It just makes sense to take advantage of an inexpensive tool that isn't time-consuming for the purpose of well-being in pregnancy and in life.
It just feels good to write. Sometimes, there is a nice high that happens after a good writing session. I imagine it's like those highs that runners get. You have to feel it to understand. And while I may never understand the runner's high – this one I get. 
The most difficult part of journaling is starting.
HOW TO START A PREGNANCY JOURNAL
Starting a journal isn't complicated you only need a few inexpensive tools to get started. The most important thing you need is FREE!
1A. Journal: Buy an inexpensive journal (this is the one I use) and good pens (I like these). 
1B. APPS: Of course, there are apps for journaling. There are apps for everything.
2. COMMITMENT (FREE): If you are going to give journaling a try, decide to commit to the process for however many months you have remaining in your pregnancy. You can then look back on your writing as a keepsake or throw it away for the practice of letting go of sentimental possessions.
HOW TO MAKE JOURNALING A HABIT (EVEN AFTER PREGNANCY)
Journaling consistently can be challenging. Before my pregnancy, I had started several journals but eventually, each would find it's way in a junk drawer or simply forgotten. However, whenever emotional events were happening in my life, I'd find my way back to a journal – a safe space.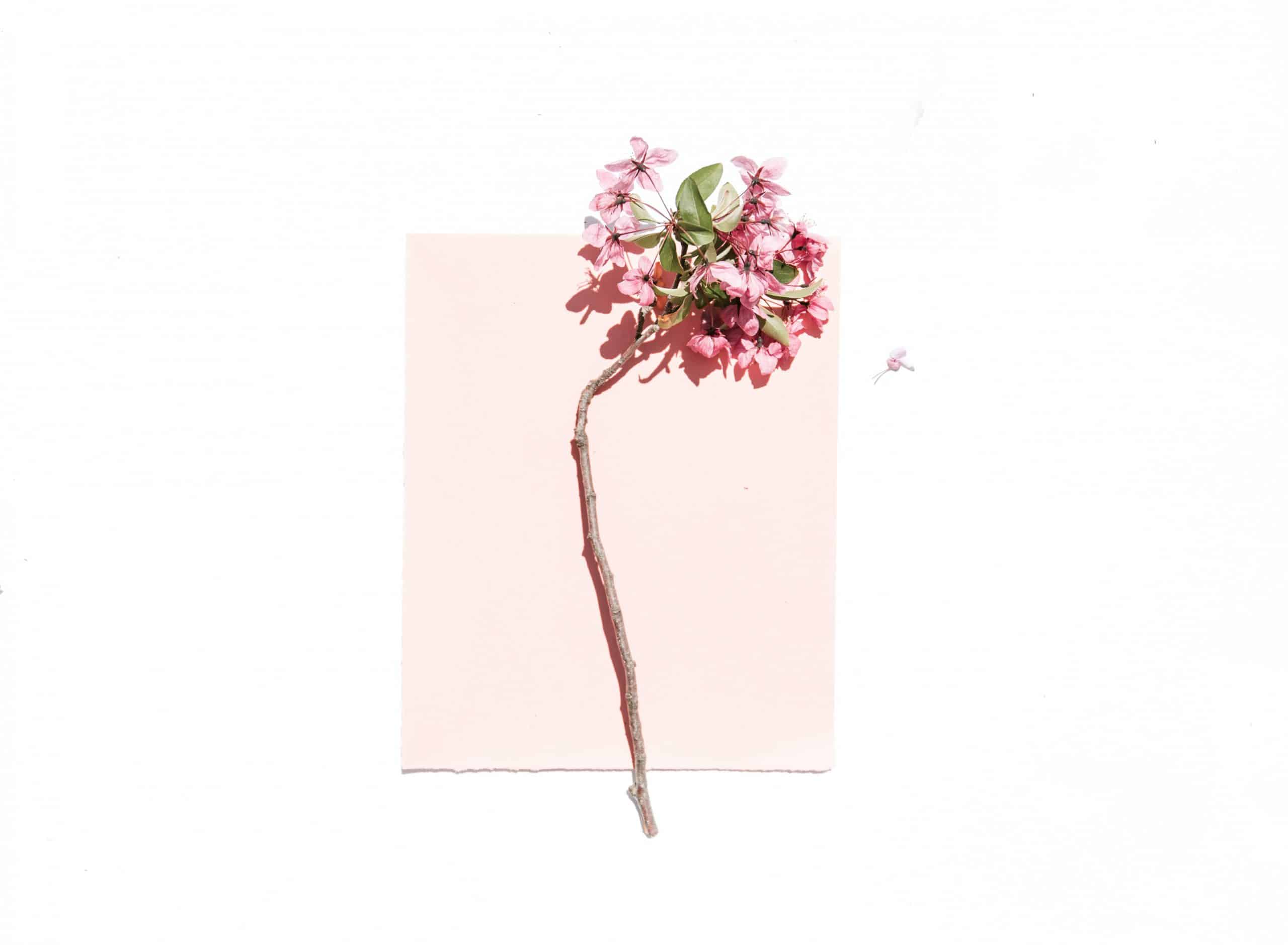 Developing journaling as a habit took time. Here are a few tips to help you:
Do it daily. Even starting out with just a few minutes a day helps.
Don't judge your writing. A journal isn't for publishing.  Grammar shouldn't be significant for this style of writing.  This is for you.
Don't just write about the negatives. Looking back in your journal, you'll want to remember the good things too. If it's just a negative reel, you may be less likely to go back to it.
Pair your journaling with another habit. Perhaps you could write a few words in your journal before checking social media on the phone. 
Set a journaling alarm. If you consistently have free time, try having an alarm for writing in your journal.
Choose a time and space you are likely to be uninterrupted. 
One of the reasons why it's easy to stop is sometimes, we just don't know what to write and that why there is immense value in having journal prompts available to us. You could create your own for times when you experiencing blocks, or you can use a few of mine.
30+ MINDFUL PREGNANCY JOURNALING PROMPTS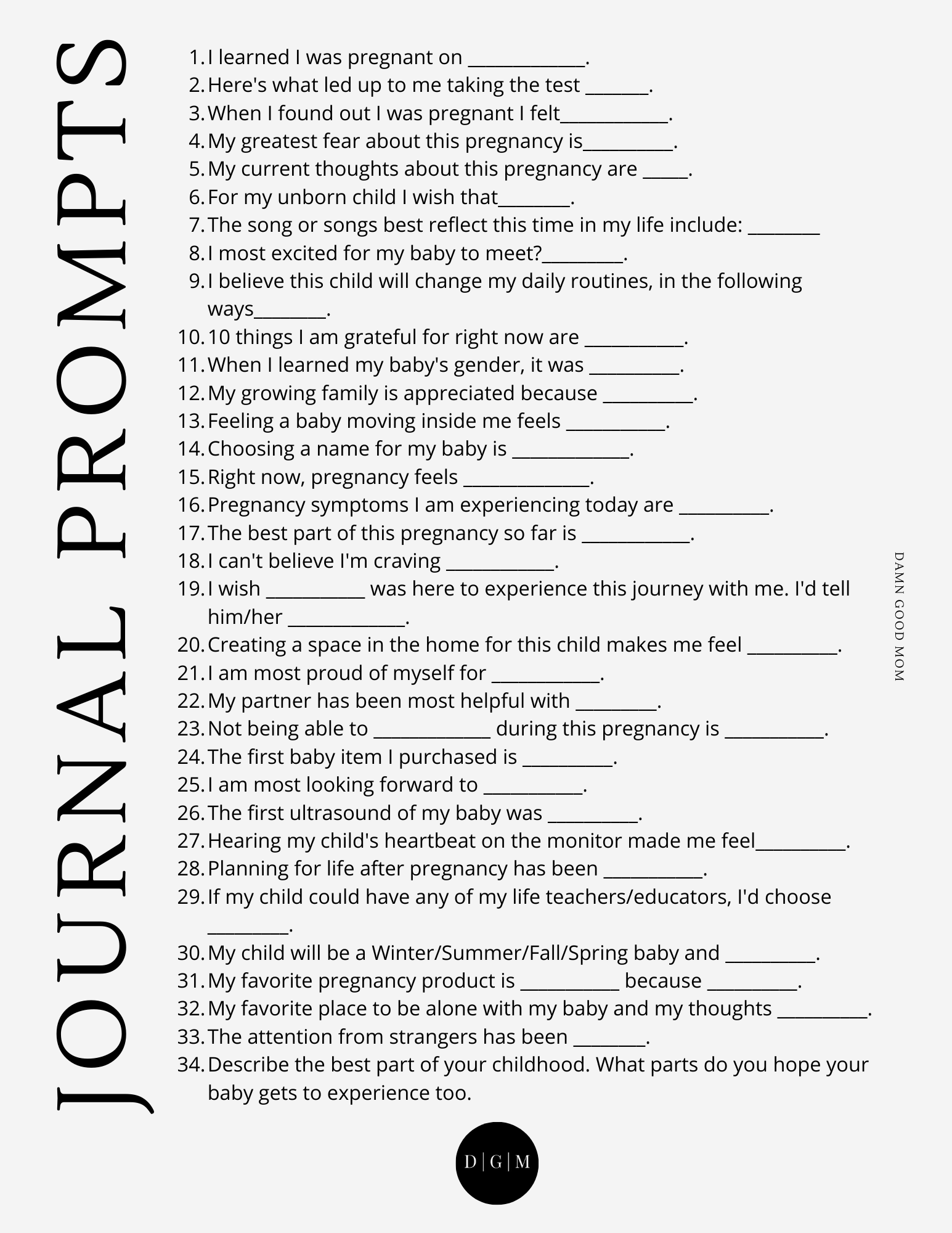 NO EMAIL REQUIRED
WANT TO TAKE THIS JOURNALING WORK DEEPER? 
Invest in the 25 thought-provoking pregnancy prompts that can help prepare you for birth.
Turning journaling into a consistent practice is recommended and these pregnancy journaling prompts can help get you started.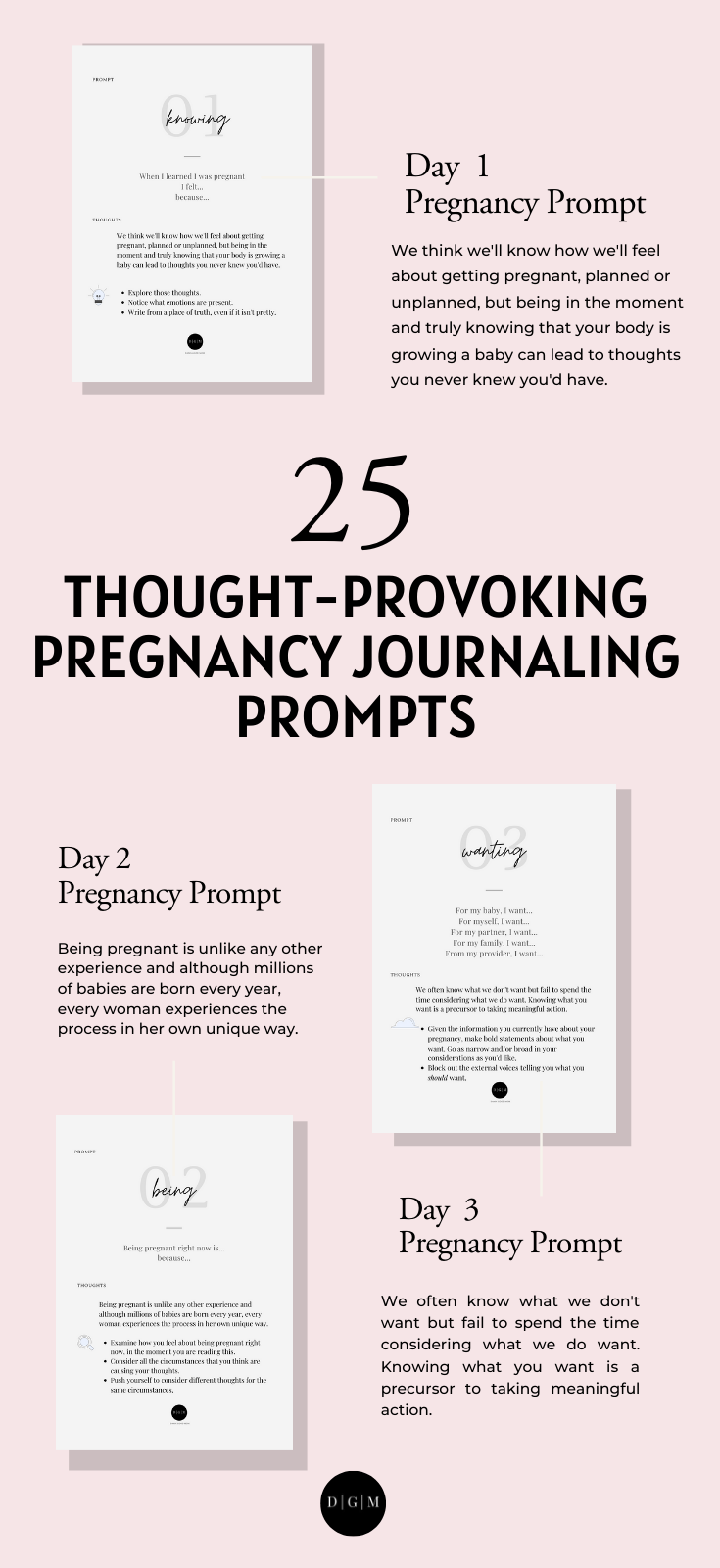 Wishing you the best in your pregnancy, birth, and postpartum experiences.
Follow along on Pinterest for more pregnancy and mom life content.