I've put together a list of products that are perfect for the baby  mom 😉 on your Christmas list!
I love a good gift guide, and I created this one with new moms in mind! This post contains affiliate links. For more information, see my disclosures here. 
It's the holiday season and we are all wondering what to get for the people we love. We could give them trinkets they'll love but never use, or we could give them gifts that are actually useful. I'm excited to share some of my favorite items that the new moms on your list will love, and actually use.
I'm a new mom, and it's easy to get overwhelmed by all the products that are available for newborns, but so far I have kept things simple by purchasing items with longevity (mostly), and when I think we'll use them right away. I chose items that worked well for our little one and hopefully, the new mom on your list will find them to be useful too.
NEW MOM GIFT GUIDE IDEAS FOR BOTTLE FEEDING AND SUPPLEMENTING
1-Baby Brezza Formula Pro | 2- Como Tomo Bottles | 3- Dekor Diaper Pail | 4- The First Years Bottle Warmer | 5- Pacifier Clip | 6- Philips Avent Soothie Bear Pacifier | 7- Munchkin Drying Rack | 8- Bottle Brush
We love this bottle maker. It measures, mixes, and warms a bottle so fast! I was initially disappointed that I needed to supplement, but this gadget has been handy for the late night and early morning feeding and I have come to appreciate having it. Push one button and a bottle is ready in seconds. It's my husband's favorite kitchen gadget.
While I was pregnant, I focused on glass bottles; however, after needing to supplement and wanting to prevent nipple confusion, I decided to give these bottles a try. I love them! They are very easy to clean and light weight which is perfect for travel. We have survived these early months with just 4 of the bottles. The bottles come in two sizes, 5 ounce and 8 ounce.
If you are looking for a budget option for a diaper pail, this one works fine. I don't know how it compares to others like the Diaper Genie, but we take the bag out 2-3 times per week, and we are satisfied. I initially planned on using regular trash bags for the diaper pail, but the long bag that is made for the pail, is actually is a better option to reduce waste. You can get them here. 
If you or the new mom on your list has breast milk or a bottle that needs to be warmed from the refrigerator, this inexpensive gadget works great. The unit turns off automatically, which is great for mommy brain fog moments.
This clip is awesome for keeping up with the pacifiers or soothies. Just clip this to your little person or something attached to mommy, and no more worrying about if the little one has dropped or lost his or her pacifier.
We were gifted many pacifiers, and these are the ones my little one loves. Every baby is different, so be sure to get what works for your little one. We still use these daily. We managed with 4, that are always floating around.
Cleaning and storing bottles can be a hassle but this bottle rack/dryer is a great option for drying and storage. We leave it on our counter top, right behind our bottle maker and use it everyday. I love that we have kept the baby items/dishes organized and separate from our own, with this product.
If you are using bottles, you need a bottle cleaner. I don't recommend any particular brand but I would recommend one with a firm (non-bendable) stem. We started with the ones that bend and it's much easier to get a firm grip with the brushes with solid stems. This is personal preference, of course!
NEW MOM GIFT GUIDE IDEAS FOR PLAY, SLEEP, AND TRAVEL
1- Baby Swing | 2- Baby Play Mat with Piano| 3- Dock-A-Tot | 4- Graco Verb Travel System|  5- Bright Stars Activity Gym| 6- Infantino Baby Carrier
1.

Baby Swing
Our baby swing was gifted to us, and it worked great in the early months (before 5 months) for soothing and naps. Our baby loved the lights and sounds, we loved that it could be plugged in, so no batteries. We still have ours, but at almost 7 months, it doesn't have the same effects, as it did in the early months. Here is a similar model.
My baby loves her play mat. The colors are great and as she has grown, we have begun to use the piano without the mat, which is an option. This is a great play mat, but it does require a few screws. Here is how it looks without the mat and just the piano.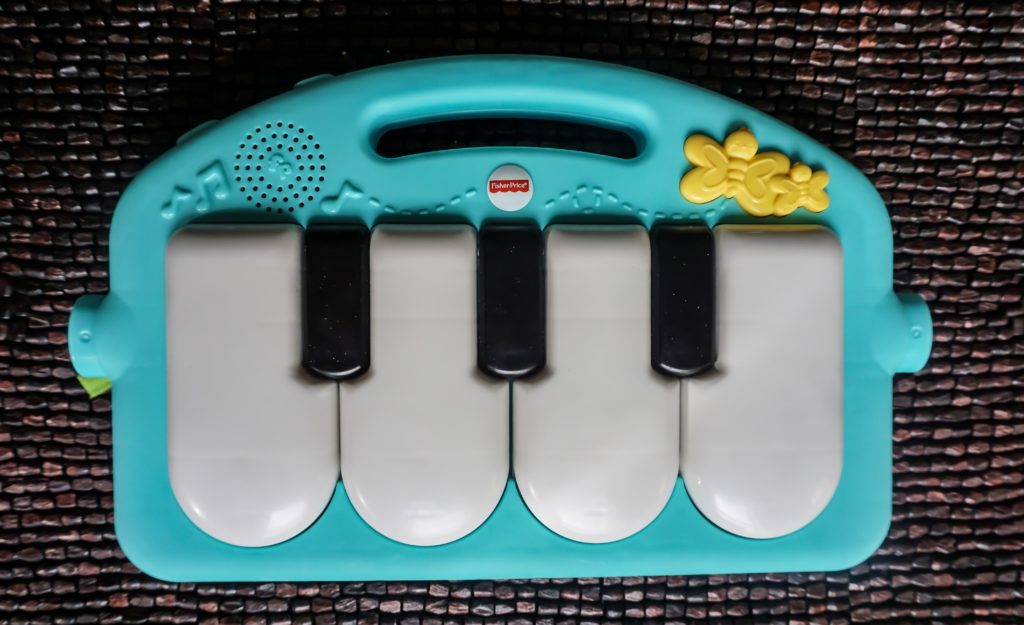 I have a love hate relationship with the Dock-a-Tot. I was hesitant to purchase because of the sticker price; however, the reviews from other moms were really good. Overall, it's not magical, but it worked great for naps, in the early days. Now that our little one can turn over and sit up on her own, she can flip out of it easily; but, I still use it for floor naps and it's still great for a traveling bed.
4. 

Stroller + Car Seat Travel System
I love this stroller combo because it  folds easily and glides with ease. The car seat does it's job too. If you are getting a combo set, I recommend this one; however, there are some pros to getting a car seat that grows with baby. Our little one is growing fast, and will need a front facing seat soon. We also use the Baby Trend Jogger, pictured below, and it is another great option.
5.

Bright Stars Hug-N-Cuddle Activity Gym
I love this play gym. All the little hanging toys are removable and the elephant has a tune, when it's hit or kicked. It's simple and perfect, for tummy time.
A baby carrier, is great for the new mom on your list. I use this carrier and another soft wrap carrier like this one, and I get the best naps. Sometimes, the only way I can get stuff done around the house is to put my baby in and go. I love that I don't lose all mobility. Please use any carrier you chose as directed, and with caution.
I hope this gift guide gave you some useful ideas! Let me know if you have questions, I own almost every product on the list. Also, you can never go wrong with diapers and wipes, just make sure you ask the mom if she is using reusable diapers or specific products, due to skin sensitivities.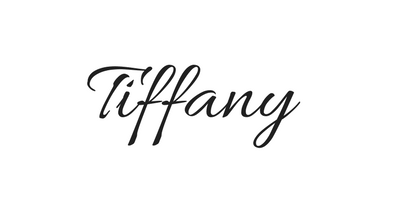 Join the community, subscribe below.