Did you get a positive pregnancy test but it still doesn't feel real- AT ALL? Are you pregnant and completely shocked?  
Welcome to the club. Learn how to handle your new status as a mom-to-be.
 This post contains affiliate links, please see the disclosure page for more information.
ARE YOU PREGNANT & SHOCKED?
Do you keep asking yourself "How can I be pregnant?"
I know the feeling! I was there not too long ago and learning that I was pregnant felt surreal. I took 4 home pregnancy tests to confirm my pregnant status and each one was positive. They had to be right because they were all upscale Dollar Store tests ;-). But my brain wouldn't take that information. It wasn't until I was sitting on disposable wax paper in a doctor's office with a gown that didn't close in the back that I had to come to grips with my new reality. I was pregnant.
I took 4 home pregnancy tests to confirm my pregnant status and each one was positive. They had to be right because they were all upscale Dollar Store tests.
I had to stop asking myself how I could be pregnant? I had to make it feel real.
If you are wanting your pregnancy to begin feeling real, I've put together a list of tasks you can start doing today. And, yes it does include starting to shop for those adorable little people clothes I still can't get enough of!!!
Before we just into the list, can I just remind you that your body is growing a baby and soon you will be a mom! What a blessing! Ah-mazing! 
OK, I'm calm again. The list is below.
WHAT CAN YOU DO TO MAKE IT ALL FEEL MORE REAL?
Whether you are 5 weeks and still have abs or 20 weeks with a bump, there are some important things you can start doing to make your pregnancy feel more real.
Here are 23 things you can do, when you find out you are pregnant.
TAKE CARE OF YOUR HEALTH
1. Schedule an appointment with an ob-gyn or qualified birth centers.
Find a gynecologist or birthing center team. Choose a medical provider that aligns with your personal philosophy and get seen as soon as you can. Many providers will not accept you as a patient if you are too far along.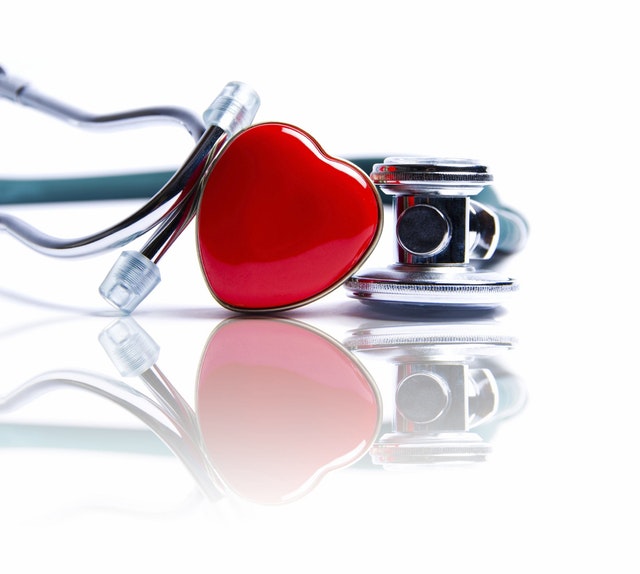 2. Start taking a quality prenatal pill.
With assistance from a trusted medical provider (MP), find a quality prenatal pill and take as directed. Some moms take supplements along with prenatal pills and that is a personal decision. You will also want to ask your MP about which supplements are safe to take while pregnant. Tip: expensive doesn't mean better. Also, take the time to read the product labels so you know what you are taking.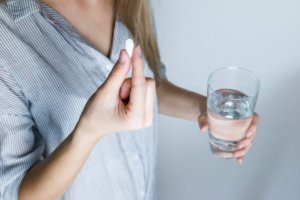 3. Eliminate these foods

 from your diet.
Yes! There are foods you will have to give up while you are pregnant. I'm a sushi lover and I had to give it up (mostly). I also stopped eating sandwich meat and high sodium foods. 
4. 

 

Eat for two without binge eating.
It's a common myth that being pregnant means you should eat whenever and however. It's recommended to increase your daily calorie intake by only 300 calories and eat well. Find a list of foods to support your pregnancy here.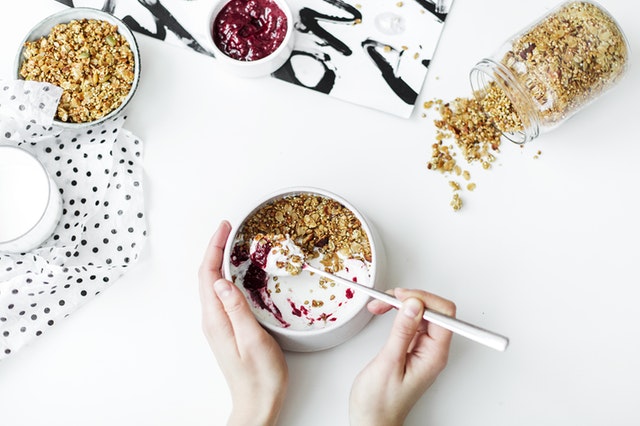 5. 

Avoid jacuzzis, saunas, and hot tubs.
Pregnancy may cause your body to ache and the thought of a warm or hot soak will sound appealing but jacuzzis, saunas, and hot tubs can be dangerous for your growing baby. Find out why here.
SCROLL BREAK:  38 HEALTHY FOODS TO ADD TO YOUR PREGNANCY DIET TODAY
Don't let cravings get the best of you every time. Click photo to learn more.
Eat well and scroll on
TAKE CARE OF YOURSELF
6. 

Take classes and or get a doula
Classes are extremely helpful for new moms who have no idea what to expect. I took Lamaze and baby classes. The classes helped me and my husband feel more comfortable with pregnancy and newborn baby concerns. Many of the classes are free or low-cost and offered by hospitals and local organizations. Check it out. It's not a waste of time.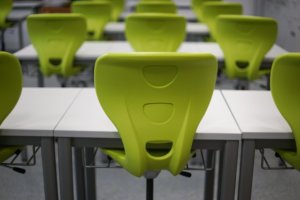 Doulas are trained to offer women the emotional and educational guidance that you may need for all stages of pregnancy. They are an ah-mazing resource to have and great for helping you create a birth plan. If you are seeking extra support for your pregnancy, find out how a doula can serve you. 
7. 

Learn about maternity leave options.
Find out about the maternity leave policies for your state and employer. Get all your questions answered, even if you have to call HR. Also, find out if your employer offers any helpful or money-saving programs for pregnant moms.
8. Get your insurance and/or payment questions answered ASAP.
Often, the prenatal care providers will provide a package of pregnancy appointments and services and have you pay based on your expected insurance coverage. Many do not submit a claim to the insurance company until after the birth. Find out the procedure from your provider and follow up with your insurance company.
9. If you plan to breastfeed, find out if your insurance company offers a free pump.
My insurance company provided a free pump that I ordered while I was still pregnant. I used the Target Breast Pump Program to order my pump. It was easy breezy.
Tips for using the Target Breast Pump Program:
Make sure you have your ID when you go to pick up your pump.

Don't open the pump until you are sure you will use it. 
SHARE THE NEWS
10. Decide when and how to announce to family and friends.
This is your pregnancy. You decided how you want it to go. I wanted a private pregnancy and choose not to announce it until 20 weeks. Do what works for you.
11. Decide when and how to tell your employer.
Telling your employer about your pregnancy isn't the most comfortable thing to do but when you are ready, have a meeting with your boss to talk about any changes that need to be made for your safety and to complete and required paperwork.
If you are pregnant checkout, other related new mom content:
PLAN FOR BABY
12. 

Begin thinking about childcare options.
If you don't plan to be a stay-at-home-mom, begin to research quality care options. Visit and interview different providers. Find out prices and what the facility offers (food, discounts).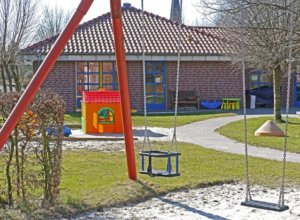 13. Make 2 lists of baby products.
Make a list of baby needs, then make a list of wants of all the things you want for baby. Don't do this alone. Include your SO, a family member, or friends. Start browsing the prices of the items on the need list to get familiar with costs.
STOP SCROLLING FOR A MOMENT
GET ON THE EMAIL LIST TO GET FREEBIE + GIVEAWAY UPDATES IN YOUR INBOX!
14. Create a registry for all the items on your list.
If you plan to have a baby shower, create a registry. Even if you don't plan to have a baby shower, create a private registry for yourself. You can get discounts and freebies and it helps people who care provide a gift that you actually want. The Baby List Registry allows you to add products from any store. Kinda cool right?
15. 

Download a pregnancy app.
Pregnancy apps are great for finding community support from other pregnant moms or just to have the weekly updates. I loved looking at the weekly size updates and tips with my SO. Check out this post for a list of bangin' pregnancy apps. 
16. 

 

Start taking photos.
You don't have to be a professional photographer but if you are…even better. Take snaps of your growing belly. Plan a fun way to capture the changes leading to your big day! You will not want to miss the opportunity to look back on your pre-baby time. Check out these cute and fun ways moms captured their pregnancy.
PREPARE FOR BABY
17. 

Create a nursery.
If you are giving the baby a full nursery, have fun! Paint. Decorate. Try not to purchase too many things that you may not need when you first bring baby home. Also, don't be afraid to mix and match pieces or DI to save money. If you plan to co-sleep, reconsider investing in an expensive crib. I love creative nurseries! If you have one please share pics!
18. Make a birth announcement template.
After you giving birth, you will be exhausted. Do yourself a favor and create a birth announcement template. Add everything except the photo and fun details you will not know until you give birth. You'll have announcements ready to be sent snail mail or electronically easy.
19. Make sure you have a car seat.
You can't leave the hospital without a car seat. If you don't have one after a shower or later in your pregnancy, go ahead and purchase one. You will want to practice and/or get the installation checked at your local fire department. This is important for safety.
20. Pack a hospital bag. Leave it in the Car.
If you are pregnant you have probably come across a pin or post about what to pack in your hospital bag. Pack your bag and leave it in the car that you are most likely to use to get to the hospital. Having this saved us so much time and stress. When it was time, I was ready to get out the door fast. I had my bag ready at 35 weeks. 
21. Complete the intake paperwork early.
If you know where you plan to give birth, visit/tour and pick up the intake paperwork. Complete this while you aren't having contractions. You can have it packed and ready in your hospital bag. 
22. Create a post-baby home plan.
Think about having pre-planned meals ready for when you arrive home with the baby. You will not want to cook while you try to feed your baby every 2-3 hours.

Have a plan for visitors. Let them know ahead of time when they can visit.

Decide how to best use the time off from your work or business, to get the most out of the early days with baby.
If you are pregnant or a new mom, check out these fun mommy interviews:
EVERYDAY & THROUGH THE ENTIRE PREGNANCY
23. Pray.
Pray through your pregnancy for strength, perseverance, and patience. You are dealing with lots of change and change is rarely easy. Heck, I get a bit unsettled when restaurants make menu changes.
Take this time to pray for your child to be healthy and happy.

Pray for any and all assurances you need.
Put God in control of your sleepless nights and your worry. When you are shocked and unsure, know that HE has a plan for your life.
OK. I hope this list helps you make your pregnancy feel more real because that baby inside you is so real!
IT IS SO REAL!
Pregnancy is an emotional time and you may not be able to explain why you are teary-eyed in yoga class or overly disappointed with your avocado toast.
It is OK to be shocked.

It is OK to feel overwhelmed.

It is even OK to shed a few tears.
I was excited about my first pregnancy and still had an unannounced cry over a bowl of delicious strawberry ice cream (my fav). You will not understand some of your emotions and your partner will be even more lost than you.
My advice: Stop trying to understand all your feelings all at once. Take a deep breath. Focus on the moment and not the birth, that is coming –but not right now. 
Enjoy the moment. Finds ways to make your journey comfortable. Head to the shop for products that can help.
Finally, I wish you the very best on your journey into motherhood. You may be shocked but you will rock your pregnancy with grace! 
If you are less than 25 weeks pregnant, I'm hosting a brand new free program that I hope will be educational and entertaining. Click the photo below to learn more.
Good luck on your journey! You Got this!
 I WOULD LOVE IT IF YOU FOLLOWED ME ON MY FAVORITE SITE, PINTEREST.