Did you just learn that you are pregnant? Are you excited and overwhelmed? If so, this post is for you. Learn 23 pregnancy tips to help you get your pregnancy started off right.
There are affiliate links in this post, see the disclosure page for more information.
Your body is growing a baby and soon you will be a mom!
Now that you are pregnant, lots of information will be coming your way and it will be tempting to try and digest it all quickly (don't). Speaking from experience it is a fast way to get overwhelmed and I don't know about you but when I'm overwhelmed, I find it difficult to enjoy the process.
To help you avoid the overwhelm, I'm sharing 23 pregnancy tips that can help you prepare for your new baby.
23 THINGS TO GET DONE AFTER A POSITIVE PREGNANCY TEST
1. FIND A QUALIFIED MEDICAL TEAM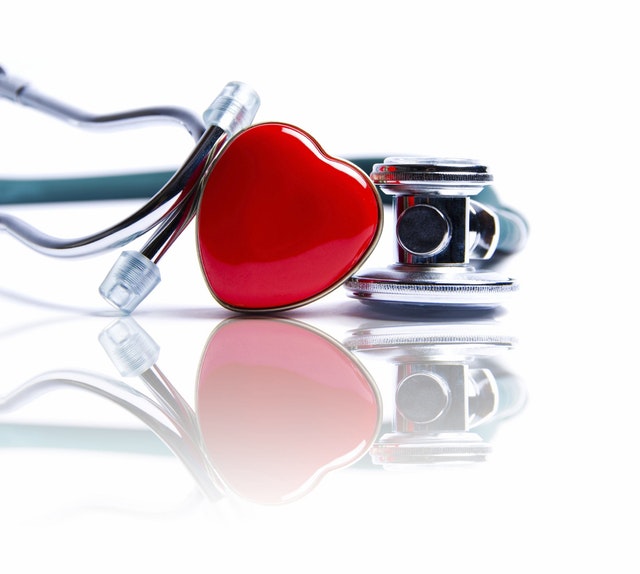 Find a gynecologist or birthing center team. Choose a medical provider that aligns with your personal care philosophy and get seen as soon as you can. Many providers will not accept you as a patient if you are too far along in the pregnancy.
2. START TAKING A QUALITY PRENATAL VITAMIN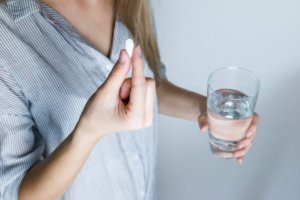 With assistance from a trusted medical provider (MP), find a quality prenatal pill and take as directed. Some moms take supplements along with prenatal pills and that is a personal decision. You will also want to ask your MP about which supplements are safe to take while pregnant.
Tip: expensive doesn't mean better. Also, take the time to read the product labels so you know what you are taking.
3. ELIMINATE HARMFUL FOOD FROM YOUR DIET
You can find a list of foods to avoid during your pregnancy. If some of your favorites foods are on the list, just remember that it's temporary. For now, the most important thing is to eat foods that nourish you and your baby.
4. EAT HEALTHY BUT DON'T OVEREAT
It's a common myth that being pregnant means you should eat whenever and however. Research has suggested that pregnant women only require a few hundred more calories than what is recommended pre-pregnancy.
If you need inspiration for some nourishing food to add to your pregnancy diet, start here.
5. AVOID JACUZZIS, SAUNAS, AND HOT TUBS
Pregnancy may cause your body to ache and the thought of a warm or hot soak will sound appealing; however, jacuzzis, saunas, and hot tubs can be dangerous for your growing baby. Find out why here.
6. TAKE CLASSES AND/OR INVEST IN A DOULA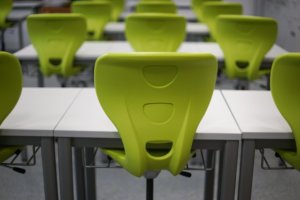 Classes are extremely helpful for new moms who have no idea what to expect.
I took Lamaze and baby classes. I wish I had taken a breastfeeding class like this one prior to giving birth because I struggled.
The classes I did take helped me and my husband feel more comfortable with pregnancy and newborn baby concerns. Many of the classes are free or low-cost and offered by hospitals and local organizations. Check it out. It's not a waste of time.
If you would prefer to have more personalized care, consider hiring a doula. Doulas are trained to offer women the emotional and educational guidance that you may need for all stages of pregnancy. If you are seeking extra support for your pregnancy, find out how a doula can serve you.
7. PREPARE FOR MATERNITY LEAVE
Find out about the maternity leave policies for your state and employer. Get all your questions answered, even if you have to call HR. Also, find out if your employer offers any helpful or money-saving programs for pregnant moms.
Preparing for maternity leave can be cumbersome if left to the last minute. Instead, get tips for preparing for maternity leave as early as possible.
8. GET YOUR INSURANCE/PAYMENT QUESTIONS ANSWERED
Often, prenatal care medical providers will provide information about expected financial responsibilities and what services are included. The information provided to you by your medical provider team will likely come directly from an inquiry of your health insurance, don't let that stop you from doing your own research.
Find out the process from your provider and follow up with your insurance company. If you are curious to know more about how my medical expenses were sorted before and after insurance was applied, I've shared all the details here.
9. ORDER A BREAST PUMP THROUGH YOUR INSURANCE PROVIDER
If you plan to breastfeed, find out if your insurance company offers a pump covered at full cost. My insurance company provided a free pump that I ordered while I was still pregnant. I used the Target Breast Pump Program to order my pump. It was super easy.
Tips for using the Target Breast Pump Program:
Make sure you have your ID when you go to pick up your pump.

Don't open the pump until you are sure you will use it.
10. DECIDE HOW TO ANNOUNCE TO FAMILY AND FRIENDS
This is your pregnancy. You get to decide how you want to share it.
There are tons of cute and creative ways to make the news public like photoshoots, personalized shirts and onesies, and formal announcement cards. The choice is yours, but I would recommend including your partner in on the fun.
11. INFORM YOUR EMPLOYER
Telling your employer about your pregnancy isn't the most comfortable thing to do, but when you are ready, have a meeting. Talk with your boss about any changes that need to be made for your safety and try to get any required paperwork completed early.
If you are pregnant check out other related content:
Co-sleeping: I Sleep with My Baby and I Pay the Price
12. INVESTIGATE AND SECURE CHILDCARE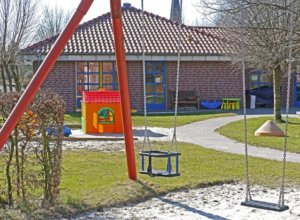 If you don't plan to be a stay-at-home-mom, begin to research quality care options. This may mean interviewing and securing a nanny or visiting and securing a placement at a daycare.
Start any process you choose as early as possible. Why? Many quality daycares have waitlists that are months long! You don't want to have to rush or settle for a provider you don't love.
13. CREATE USEFUL BABY LISTS
Make a list of items your baby needs, then make a list of items you want for your baby. This can be fun, so include your partner, a family member, or friends. Before making any purchases, start browsing the prices of the items on the lists to get familiar with costs. This helped me plan and stick to a budget when I went into stores and got mesmerized by all the cute baby stuff.
14. CREATE A BABY REGISTRY
If you plan to have a baby shower, create a registry. Even if you don't plan to have a baby shower, create a private registry for yourself. You can get discounts and freebies and it helps people who want to give you a gift to know exactly what to get. The Baby List Registry allows you to add products from any store. Kinda cool right?
15. DOWNLOAD A PREGNANCY APP
Pregnancy apps are great weekly updates, finding community support, and meeting other pregnant moms. I loved looking at the weekly size updates and tips with my partner. Check out this post for a list of pregnancy apps.
16. TAKE PHOTOS
You don't have to be a professional photographer but if you are…even better. Take snaps of your growing belly. Plan a fun way to capture the changes leading to your big day! You will not want to miss the opportunity to look back on your pre-baby and pregnancy days. Check out these cute and fun ways moms captured their pregnancy.
17. CREATE A NURSERY
If you are giving the baby a full nursery, have fun! Paint. Decorate. Have fun. Most importantly don't overspend.
Designing a nursery is a great way to spend lots of money unnecessarily. If you are trying to create a nursery on a budget, it is possible. In this post, I share 10 tips to create a sweet nursery without breaking the bank.
18. MAKE A BIRTH ANNOUNCEMENT (PRE-BABY)
After you give birth, you may be exhausted. Do yourself a favor and create a birth announcement template. Add everything except the photo and fun details you will not know until you give birth. You'll have announcements ready to be sent snail mail or electronically easy.
19. INSTALL YOUR CAR SEAT
You can't leave the hospital without a car seat. If you don't have one after your baby shower or later in your pregnancy, go ahead and purchase one. You will want to practice and/or get the installation checked at your local fire department. This is important for safety.
20. PACK A HOSPITAL BAG
If you are pregnant you have probably come across a pin or post about what to pack in your hospital bag. Pack your bag and leave it in the car that you are most likely to use to get to the hospital. Having this saved us so much time and stress when it was time for baby. I was ready to get out the door fast. I had my bag ready at ~35 weeks.
21. TOUR THE FACILITY AND COMPLETE ALL INTAKE FORMS
If you know where you plan to give birth, visit and tour the facility. This helps you and your partner get an awareness of where to go when labor begins. For example, I knew where the facility was located, prior to the tour, but I didn't know there was a special parking area that was more accessible to the birthing suites until I took the tour.
During the tour is also a great time to pick up the intake paperwork. Complete this while you aren't having contractions. You can have it packed and ready in your hospital bag.
22. CREATE AT POSTPARTUM PLAN
First-time moms spend lots of time planning for the pregnancy and often don't plan for postpartum. I recommend giving both equal attention.
Think about having pre-planned meals ready for when you arrive home with the baby. You will not want to cook while you try to feed your baby every 2-3 hours.

Have a plan for visitors. Let them know ahead of time when they can visit.

Decide how to best use the time off from your work or business, to get the most out of the early days with baby.
For more ideas, check out 17 Postpartum Tips for The Fourth Trimester.
23. Have faith
You are dealing with lots of change and change is rarely easy. Take this time to practice your faith and to have faith in yourself.
---
If you are pregnant, CONGRATS!! I wish you love, health, and light on your journey. If you want all these pregnancy steps in a checklist, you can find it in the FREE pregnancy library along with other worksheets and printables.
I wish you the very best on your journey into motherhood whether it's the first or the sixth time!