Are you a mom looking for places to purchase the best organic baby products?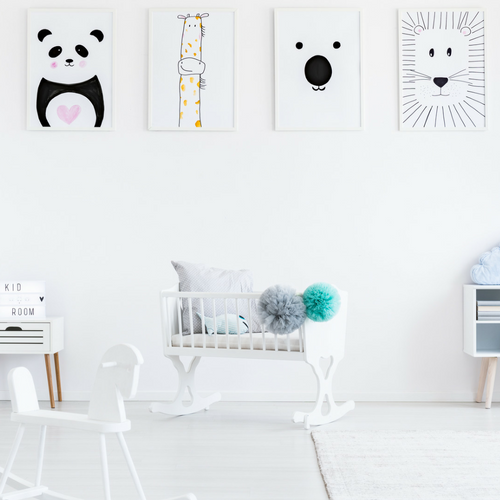 This post contains affiliate links, please see the disclosure page for more information.
Here you will find a roundup of 14 websites with the goal of offering families organic baby products that go above the current consumer standards. Many of the products are  non-toxic, eco-friendly, organic, or  cruelty-free. Many (not all) are a combination of all these qualities.
I've included value statements from each website, to show that companies are responding to the request for safe  products with ingredients that are recognizable and sourced ethically and with quality.
The company where I have personally invested in products is Primally Pure. I use their aluminum-free deodorant and the baby balm. The products sizes are small but I was impressed with the effectiveness of both products and honestly the great thing about the products is… a little goes a long way.
Related Post:
I've dipped my toe in to clean living and I've been on a quest to find more chemical-free personal products.
Here is what I've found so far.
14 PLACES TO PURCHASE THE BEST ORGANIC BABY PRODUCTS
COMPANY VALUES
"Our products are formulated using real ingredients derived from nature for maximum purity and potency. We consult with leading experts in the beauty and wellness industries to create truly safe skincare products that also offer real, recognizable results. Our products are made with certified organic ingredients that are sourced with the utmost attention and care, from family-owned farms whenever possible." – PRIMALLY PURE
COMPANY VALUES
"The company was founded on a passion for providing moms and babies with the most pure, safe and effective remedies, and as our own family has grown, so has our product line. We are proud to have earned the trust of families across the globe with our multi-functional, thoughtfully designed and highly effective formulations." – ZOE ORGANICS
COMPANY VALUES
"For a long time personal care products have been formulated with synthetics and chemicals that have been known to cause harm.  Little Twig Products were developed to provide chemical free, safe and naturally based products to keep your family happy, clean and safe." -LITTLE TWIG
COMPANY VALUES
"The raw plant, flower and fruit materials for Weleda products are carefully cultivated and harvested in order to preserve their full effects. Our holistic products are cruelty-free in accordance with NATRUE standards, non-toxic, paraben-free, synthetic fragrance-free, SLS-free and GMO-free." – WELEDA
COMPANY VALUES
"At Jack N' Jill we believe that businesses have an obligation to the environment, that's why we have formulated an all natural, hypoallergenic toothpaste with organic ingredients, and designed our packaging to be minimal, recyclable and BPA Free." – JACK N' JILL 
COMPANY VALUES
"We are a small-batch skin care company 
that creates vegan products with pure, 
all natural and organic ingredients." – MEOW MEOW TWEET
COMPANY VALUES
"Organic skin care products for your daily beauty rituals. Formulated exclusively from nature for baby, pregnancy and all enlightened beauty seekers who demand truly healthy, organic products." – ERBAVIVA
8. COOLA
COMPANY VALUES
"At COOLA, we choose the most innovative, scientifically advanced ingredients that are also as natural, organic, sustainable, and locally sourced as can be." – COOLA
COMPANY VALUES
"Trusted since 1995, California Baby® produces the most innovative, purest and safest skincare available today. We're not just marketers – we're manufacturers. We have the perfect solution for the specific needs of everyone in your family." – CALIFORNIA BABY
COMPANY VALUES
"Credo stands for I "believe," and we believe in a world of beauty where effective makeup and skincare products are safe and clean. We provide you eco-friendly and cruelty free and organic cosmetics that will give you the complexion you desire without causing any health issues."
COMPANY VALUES
"I founded Follain in 2013 because I believed and still do that no one should have to sacrifice health for beauty." – TARA, FOUNDER OF FOLLAIN
COMPANY VALUES
"While only a portion of their products are eco-friendly, BabyEarth boasts one of the largest selections of eco-friendly baby products in the market today.." – BABY EARTH
COMPANY VALUES
"We're committed to sourcing eco-friendly gifts that literally everyone will love. Each gift has a deeper meaning and purpose – positively impacting families and communities around the world. " – OUR GREEN HOUSE
COMPANY VALUES
"The Choosy Chick was created out of a personal quest to find safe and effective health and beauty care products…At The Choosy Chick, we're committed to researching, sampling and selecting the finest non-toxic personal care products you and your family deserve." – THE CHOOSY CHICK
Finding clean products with ingredients we recognize shouldn't be difficult. The founders of these companies and websites are working to provide baby product options that parents can trust.
Do you know of any companies not listed that offer baby products that can be trusted to deliver quality?