Keep your child busy for hours with this free alphabet scavenger hunt and several others in the scavenger hunt printable bundle you can find in our shop.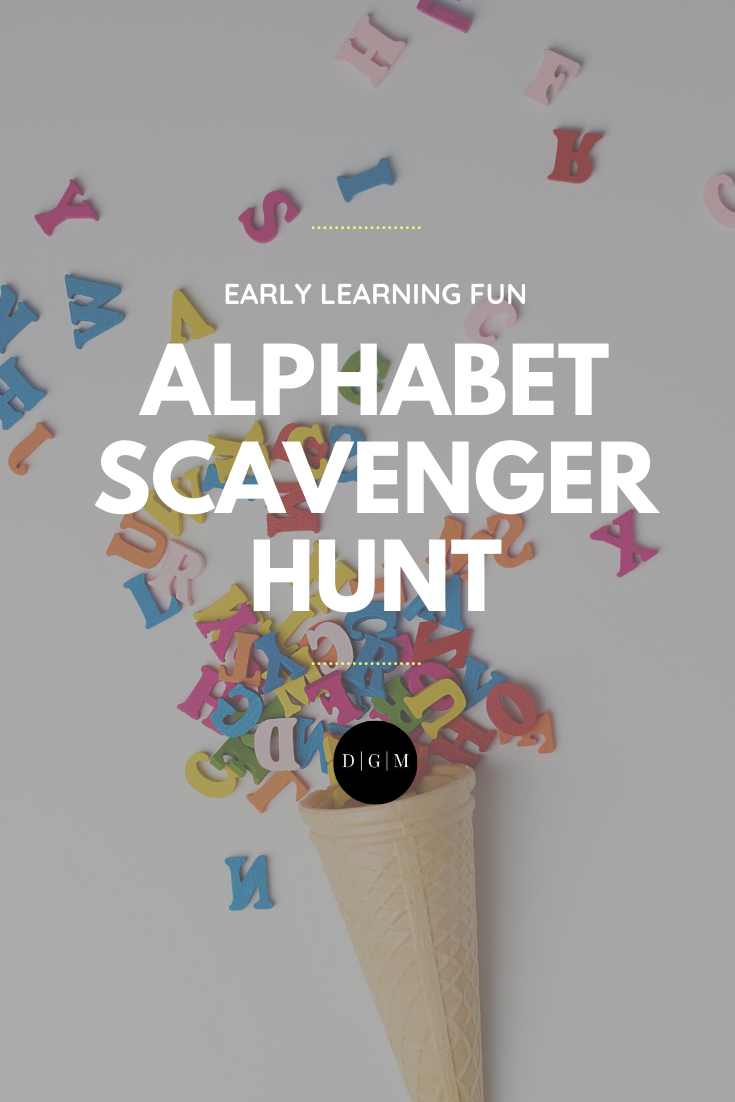 This post contains affiliate links, for more information visit the disclosures page.
What's next?
My toddler who is no longer in school because up is down and down is up is constantly asking me this question.
It's toddler talk to be translated as:
You've bathed me, fed me, allowed me to deconstruct my play space and now I need you to entertain me more. And, no I don't care that you are tired.
As a mom, it's exhausting but I refused to cower in defeat to toddler energy. Instead, I repurposed the energy I usually use to create products for moms into creating simple and hopefully time activities for toddlers. Some of them work well, others are a flop.
In this post, I'm sharing a free alphabet learning activity that didn't flop with my little one.
Fun Alphabet Scavenger Hunt That Will Keep Your Child Busy
Alphabet Hide-And-Seek
I purchased this alphabet puzzle awhile ago and it's the puzzle that keeps on giving. I used it to help my daughter learn to identify capital/upper-case letters and then I used it to help her spell her name.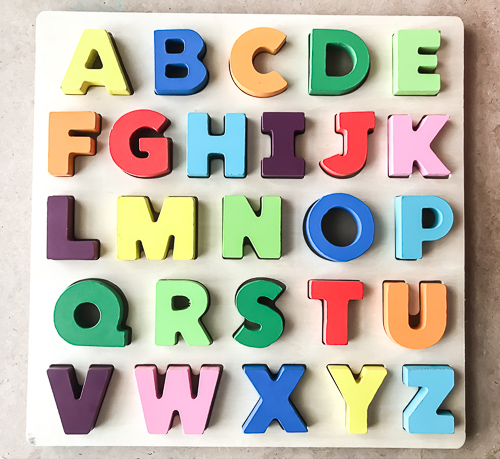 Now, I'm using it to keep her busy while I do things like write this post or get work done around the house. It's great!
For, the alphabet hide and seek, I created this printable. Yes, the colors coordinate with those in my wood puzzle but it doesn't matter and doesn't change the activity.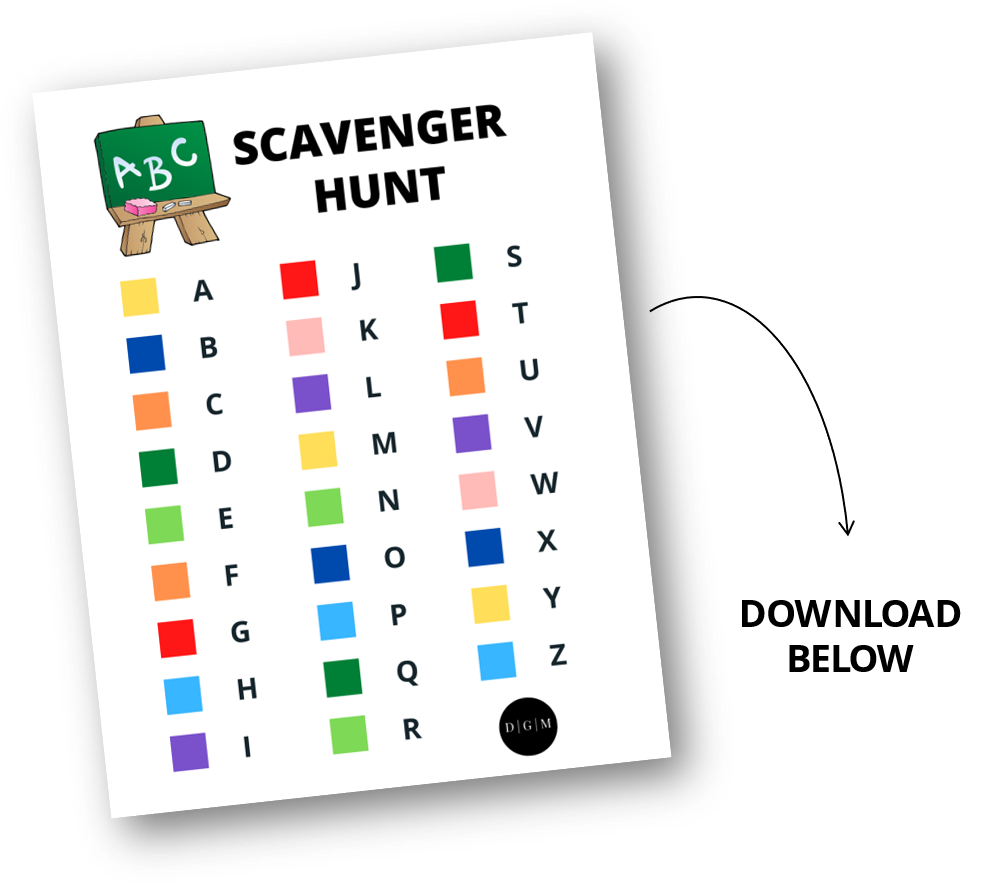 Here is how you can use it.
Take the individual letters from a puzzle you have (we love this one) and hide them around the house or if it's a nice day outside hide them around your yard.

Next, give your toddler the printable, a child-safe writing tool, and something to carry the letters. I gave my little one an apron with pockets.

Instruct your child to find each letter and add checks to the printable as they go along.
Paper Saving Tips:
Place your printable in a plastic sleeve or laminate it. This saves paper and you can do this activity over and over without needing to constantly. Instead of a pen or crayon, you'll need a dry erase marker.

If you don't have an alphabet puzzle, you can use regular paper and write your own letters or use the alphabet sheet I've included with the printable.
Game Tips:
If your kid is fast at finding the letters, change the rules.
Make them find them in order.

Only permit one to be picked up and brought back to a designated drop zone.
Tips for making the game more fun:
Turn on music.

Add an incentive.

If you have more than one child, make it a race to find the most letters.
---
That's it.
I had no idea a puzzle and a few sheets of paper could keep my little one busy for at least an hour. Try it out and let me know if it works for you. Every minute that it gives you 'free' time is a win. Good luck mama!
Looking for more fun scavenger hunts for kids? Check out our Scavenger Hunt Printable Bundle