Are you looking for minimally designed alphabet coloring pages?
If so, you are in the right spot!
Here you'll find minimally designed ABC coloring pages.
ALPHABET COLORING PAGES FOR KIDS
What are alphabet coloring pages?
They are printables that can easily be printed and used to get a busy toddler engaged with identifying and learning letters via coloring or painting.
Why did you create these coloring printables?
These alphabet coloring pages came to be because it was difficult to find minimally designed alphabet coloring pages.
In a world where many products are seeking to deliver more, I'm one of those people who want less when it comes to stuff and graphics for my kid. I like fewer pictures on the page, fewer random items, and fewer distractions that are unnecessary.
When I couldn't find what I was looking for, I decided to create my own. This stack of alphabet coloring pages is just that and now I'm making them available to you.
Who are these coloring pages for?
These coloring pages are for children who are learning their ABCs and beginning to associate alphabets with animals, things, and places. Each of the alphabet coloring templates has an object that can be painted or colored. 
How can I use these coloring printables with my toddler?
I like printing and adding coloring pages to a binder so that my toddler has a sturdy surface for coloring wherever we want to be in the house. Next, I choose any letter (you don't need to teach the alphabet in order) and create a mini-lesson around it. 
For example, if we are coloring a for apples and we have apples in the house, I may have apples as a snack and let her help me cut them into pieces, count them, and after snack time, we'd color or paint the 'A' apple alphabet page.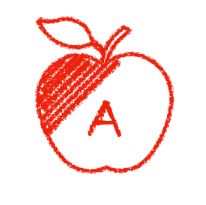 Want the entire stack of coloring pages from A to Z? 
You can purchase the entire stack by clicking the link below.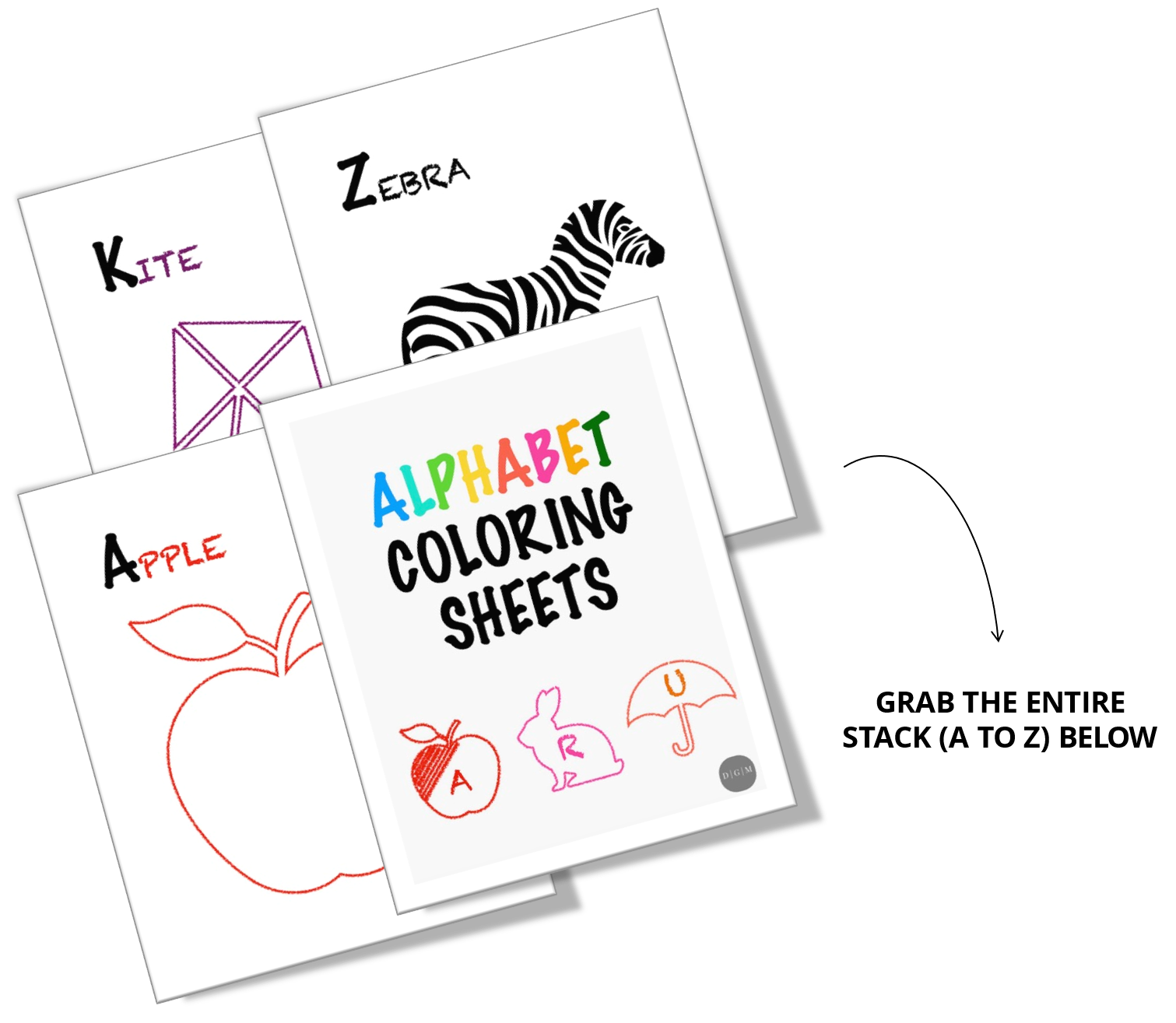 You get instant access to 26 alphabet coloring templates that are designed to fit 8.5 inches by 11 inches (US letter) paper. This a digital product and nothing will be shipped to you. 
RESOURCES
Visit the DGM Early Learning Shop today. We add new printables each month!!
---
Are you a homeschooling mom? If so, what helped you make the decision to educate your children yourself? A curious mom of a toddler wants to know. Thanks for any information you want to share!