Nothing has brought me to my knees in pain like natural birth and breastfeeding. I knew natural birth would be painful and I took steps to prepare physically and mentally; I wish I had done the same for breastfeeding.
If you plan to breastfeed, you deserve the truth.
You'll hear that breastfeeding is natural, beautiful, and an excellent way to nourish your baby. All these things are true.
What you don't hear about is the learning curve, the pain, and how to treat blocked milk ducts.
Basically…
In the beginning, there are challenges to breastfeeding but don't worry you'll get through them.
Here are some breastfeeding tips that can help you prepare.
19 TIPS TO HELP YOU PREPARE FOR BREASTFEEDING
COMMIT FROM THE START
If you want to breastfeed commit to breastfeeding. It's not easy but boy is the pain worth it, when you understand all the benefits of breastfeeding for you and your baby. If you aren't committed when you begin, you may find yourself quitting sooner than you had initially hoped. I've found that the first few weeks are the most difficult but it gets easier and substantially more enjoyable.
BE HUMBLE
Are you a medical professional? Is this your third kid? Guess what? It doesn't matter. Every child is different and you will have to learn how to breastfeed this child. No amount of information beforehand will be more telling than the actual practice of breastfeeding your new baby. So be humble yet confident in your ability to nourish your baby.
EDUCATE YOURSELF
Many pregnant women take newborn classes, Lamaze classes, and fitness classes to prepare for birth. Yet we skip the breastfeeding class (I did). I thought the feeding would come easily but now I wish I had taken that free breastfeeding class that I skipped. I would like to believe I would have made many less mistakes. Thankfully, I was wasn't to proud to circle back around and take this breastfeeding class. I learned where I made many of my mistakes and the awesome benefits of breastfeeding, even for a short time.
EAT WELL
During pregnancy and breastfeeding, it is critical to stay hydrated and eat well. When breastfeeding your need for extra calories increases and you'll want to ensure those extra calories come from nutrient-rich foods. Many of the same foods that were good for you during pregnancy will help nourish you while you breastfeed as well.
HYDRATE
You'll want to make sure you are drinking adequate amounts of water to help your body support milk production. I highly recommend using a non-plastic water bottle to prevent the possibility of harmful toxins from plastics from leaching into your water. I found a nice glass water bottle from less than $5 (US) and carried it with me everywhere. 
CHOOSE A QUALITY BREAST PUMP
If you plan on breastfeeding, you may need a breast pump. Use of a breast pump can help you pump milk for storage, prevent engorgement, or help boost low milk supply. I used a double-electric breast pump and it worked well. I recommend purchasing additional storage bottle or bags too. Also, note that for continued quality (even with the best pump) you'll need to replace your pump accessories. 
FIND OUT IF YOU CAN GET A FREE BREAST PUMP
Did you know that many insurance companies cover the cost for securing a breast pump? It's true. My insurance company covered the cost of my double-electric breast pump and I used the Target Breast Pump Program to order my device.
LET EVERYONE KNOW YOU PLAN TO BREASTFEED
Inform your entire prenatal team, your partner, and your family members that you plan to breastfeed. Also, ensure your decision is in your birth plan and that staff at the birthing center and/or hospital knows your preference. You can do this with a sign or by ensuring that the person or people in the birth suite/room are aware of your decision. This will hopefully prevent anyone from giving your baby a bottle, pacifier, or any product that can cause nipple confusion.
FIND A COMMUNITY OF SUPPORT
Breastfeeding is challenging have a community of supporter can be immensely helpful. You attend local La Leche Leache League (LLLI) support meeting or find quality Facebook groups or discussion boards in pregnancy apps. Also it can't hurt to ask around to find a recommended lactation consultant just in case you need the extra support.
CREATE A PEACEFUL NURSING SPACE
Nursing is such a loving and nourishing act and having a calm and comfortable space to nurse your baby is priceless. It doesn't need to be fancy; however, I would recommend that you use a space that has your desired lighting, an outlet, and a space to set up equipment that doesn't have to moved every time you need to nurse. Here you will find tips to create a nursery on a budget.
BUY A FEW GOOD QUALITY NURSING BRAS
Don't underestimate the usefulness of a good nursing bra. There are different kinds and I recommend buying a few different nursing bra types to determine which style you like the best, before investing in a large quantity of bras you may not like. My favorite nursing bra had circle cut-outs and I loved that the breast shields fit inside to allow me to be hands-free when I was pumping.
INVEST IN A NURSING PILLOW OR SUPPORT
No matter how light in weight, your arms can get tired when holding a baby up to breastfeed. I was gifted a Boppy Pillow and it was the perfect prop for supporting my baby while she breastfed. I love that we still got good use from the Boppy post-breastfeeding.
BE PREPARED FOR THE LEAKAGE
Before giving birth, I had never had thought about my breast leaking. I assumed milk only came out when the baby was feeding. I was wrong.
If you want to avoid the dreaded leaks of milk coming through your top and surprising an audience of onlookers, you'll want to invest in breast pads. I preferred the reusable breast pads that were easy to wash but there are disposables breast pads you can use too. For the same reason, I recommend getting a good mattress protector.
BE MINDFUL OF YOUR BIRTH CONTROL
If you plan to use birth control, after you give birth, do some research ahead of time and ask your medical provider how your birth control of choice can influence your breastfeeding. According to Kellymom.com there are birth controls that contain estrogen can negatively influence your milk supply, even if they aren't harmful to your baby. Read more here.
PLAN TO BREASTFEED AS SOON AS POSSIBLE
Every breastfeeding resource I've read has recommended that women breastfeed as soon as possible, after having the baby. It makes sense as you'll learn that milk production is based on supply and demand. Also skin-to-skin contact is great for bonding and associated with more milk production.
DON'T EXPECT YOUR MILK TO BE LIKE STORE-BOUGHT DAIRY MILK
Your early milk is called colostrum, it's a thicker golden milk full of nutrients and antibodies that nourish your baby like no other source. It's not like the milk you'll find being poured in your latte. However, shortly after birth, your milk will change and it will continue to change as your baby's needs change.
PREPARE A SLEEP PLAN
Having a sleep plan can be helpful, especially when you first bring baby home. Will your baby sleep in the nursery? Your room? Your bed?  Get on the same page with your partner about this so that you both can know what to expect. Be flexible and don't be surprised if the plan changes.
When I first brought my baby home, I was intent on having her sleep in her crib. During the day this was fine because she took super long naps, at night I was miserable because I'd have to get up from my bed to feed her. This was short-lived because I began co-sleeping and then feeding at night got immensely easier. There are safety precautions that need to be taken when co-sleeping, so definitely check with your medical provider. Even sleeping in the same room but in a different bed or bassinet can make a difference.
BELIEVE IN YOURSELF
Succeeding at most new things is usually as much a mental challenge as it is a physical challenge. Breastfeeding may be difficult in the beginning but believe in yourself. Each day as you get more practice and learn your baby, it should get easier. 
START THE JOURNEY WITH GRATITUDE
Everyone tells us that baby's grow fast and they do. One day you'll look up and you'll realize it's time to wean. On days when you feel frustrated or tired remember how fortunate you are to have an able body that can grow and nourish a child. 
---
OK. This is my list of tips to help you prepare to breastfeed. Good luck mama! You can do this. I hope this information helps. If you need additional support, I highly recommend the amazing and affordable breastfeeding course by Milkology.
For more pregnancy and new mom tips, follow along on Pinterest.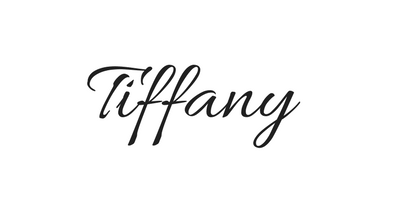 Additional Resources:
A Review of The Ultimate Breastfeeding Course – Milkology
Information is your ally in preparing for breastfeeding: 10 Tips for Success