Many people have no experience with infertility and don't know the emotional, physical, and financial stress it can cause; as a result, it is difficult to know how to best support our friends and loved ones experiencing infertility.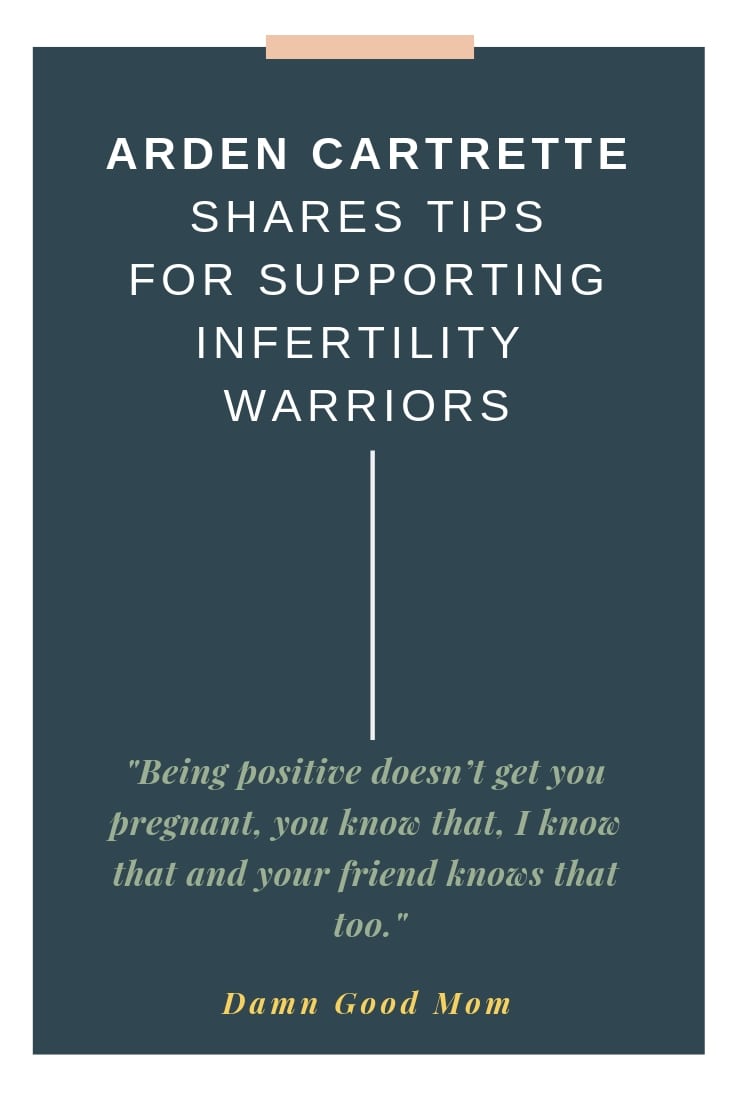 I've only heard a few women talk about infertility, the inability to conceive within twelve months, and on those occasions when a friend was brave enough to share she was struggling to conceive, I had no idea how to be supportive.
I wanted to say things like:
"It's going to be OK."

"It'll happen for you."

"Don't give up."
Are these the right things to say? Do they offer real hope? Who am I to tell someone not to give up, when it's possible that their heart has been broken from loss and frustration.
Basically…
Sometimes, our words can do more harm than good.
So…
How do we support our loved ones struggling with infertility?
Honestly, I don't have the answer and I can admit that. That's why I reached out to fellow blogger Arden of the Hello Warrior blog for this article.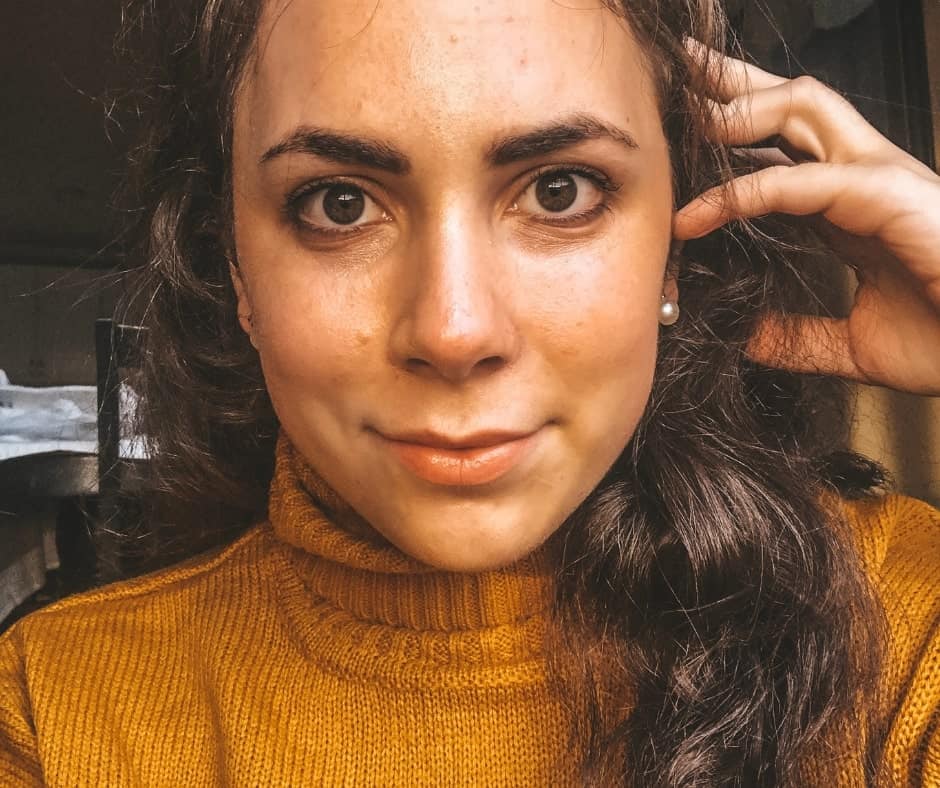 Meet Arden: @ArdenCartrette
Arden and her husband have been trying to conceive since 2017 and they are fearlessly and honestly sharing their journey of infertility and loss while giving other mamas a platform to share their stories as well.
Related:
Infertility and Pregnancy Loss Resources
Here is Arden's best advice for supporting a friend struggling with infertility.
HOW TO BE SUPPORTIVE OF A FRIEND OR LOVED ONE STRUGGLING WITH INFERTILITY
Before experiencing infertility, I had little to no experience with it. Through the online community that exists today I've met so many women who are struggling to conceive, going through IVF, being diagnosed with Endometriosis or PCOS and by knowing them, I've learned how to be supportive for a friend that is struggling with infertility.
I'm thankful for that lesson but it's also a lesson that I wish I didn't have to learn first hand. In infertility, I've experienced unsupportive people and a great deal of support so I feel that I can speak on this matter and give some tips on how to be supportive for a friend that is struggling with infertility. Not to mention, I am that friend with infertility so I can at least tell you how I like for my friends to support me through my journey.
1. EDUCATE YOURSELF
First things first, educate yourself. You can't be supportive if you don't understand what's going on in your friend's life. Educating yourself can include talking to your friend and expressing your interest in learning exactly what's going on in their life or you easily do some research online! There are tons of articles and blogs about various topics surrounding infertility.
2. REMEMBER DATES
I always find it heartwarming when a friend remembers a doctors appointment, the date that we can take a pregnancy test, the date we start medicated cycles, you get the point.
If your friend tells you a date that is important in their journey, remember it and check in on that day or send a good luck text. That title gesture goes a long way.
3. TREAT THEM TO LUNCH/DINNER
While not everyone is able to do this, if you can, the gesture alone is very much appreciated. The truth is, infertility is expensive. You are buying ovulation tests, pregnancy tests, medications, paying for doctors appointments, and sometimes insurance doesn't cover fertility-related expenses so money can be tight for your friend.
Offering to take her out to lunch or dinner would mean the world to her and it would show her that you are thinking of her, acknowledging her tough time but not making her feel like she actually is infertile. Depending on your friend, you could even throw in a happy hour but be careful because a lot of women do cut out alcohol while going through infertility.
4. DON'T ASK SILLY QUESTIONS
Maybe this should be higher on the list, but don't ask silly questions such as "when are you going to have kids?" or "are you pregnant yet?" While these questions seem like normal questions to some, they can actually be very hurtful and insensitive to those who are struggling with infertility. Instead, let her know that she has been on your mind and you hope that her time comes soon.
5. STAY POSITIVE BUT DON'T TELL THEM TO "BE POSITIVE"
When a woman is going through infertility and she hears "just be positive and it will happen" her uterus crumbles into an angry mess. Being positive doesn't get you pregnant, you know that, I know that and your friend knows that too.
Being positive doesn't get you pregnant, you know that, I know that and your friend knows that too.
Instead of telling your friend to "be positive" you should be positive and just try to keep her in that same mindset. For me, I love quotes and affirmations so when I tell my friends that I'm having a bad day, they will normally send me some photos from Pinterest of motivational quotes to lift me up. While I know that isn't for everyone, it really helps me.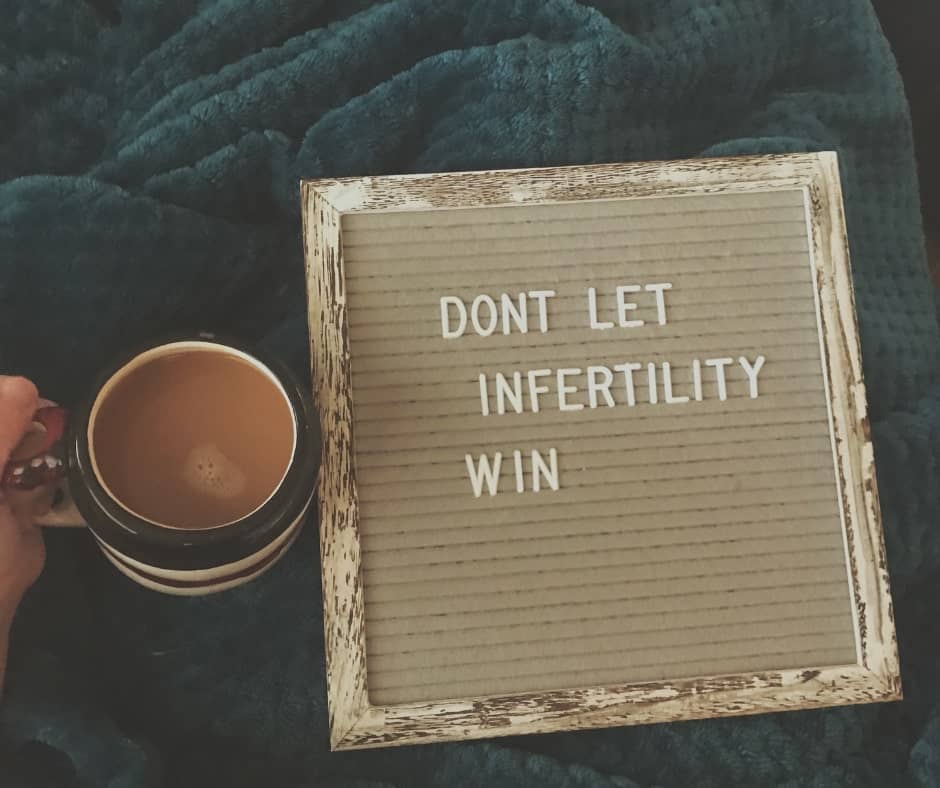 Photo Credit: @ArdenCartrette
While these five tips may sound like common sense to some, they probably come as a surprise to others. These are small gestures and small supportive measures that you can take to show your friend how much you care but there are so many things you can do to actually support them. By being there for them, that is already a gift because infertility can be very isolating and not everyone is lucky to have a friend like you.
OTHER SMALL YET MEANINGFUL GESTURES
Some other things you can do to show support for your friend include:
Bring them dinner, especially if they are going through treatment because chances are your friend doesn't want to cook dinner!

You could also bring a care package full of books to read, movies to watch, motivational items, or products for an at-home spa day!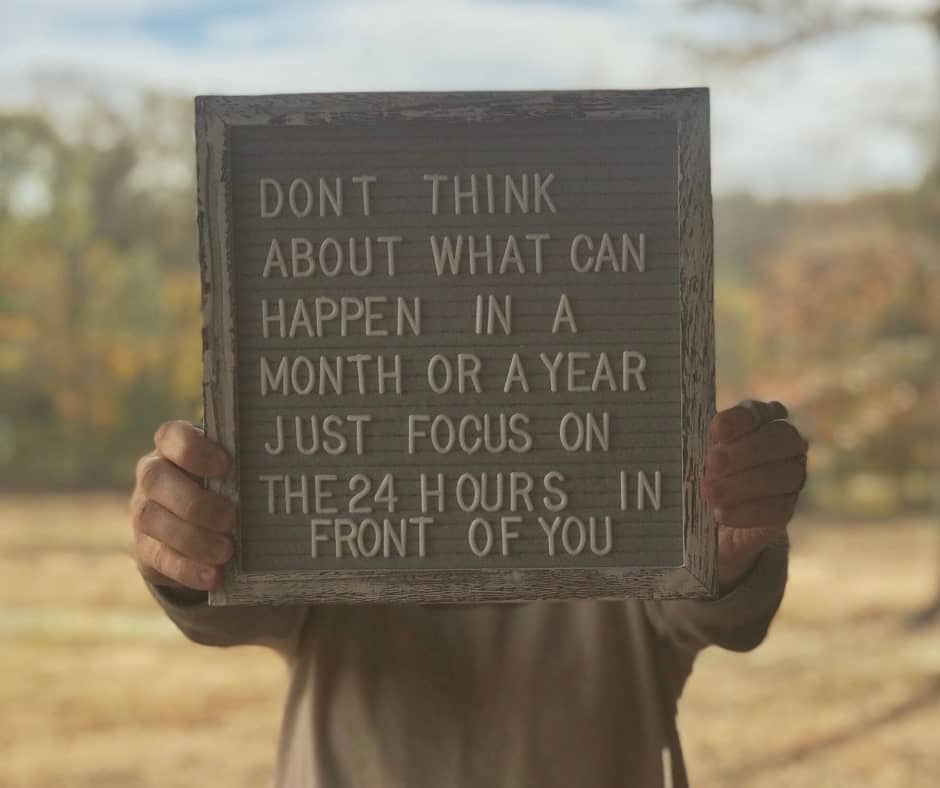 Photo Credit: @ArdenCartrette
It's also important to not forget that you don't have to spend money to support your friend, as long as you are understanding and present – that alone is a great support system for what she is going through. One of my favorite things to do with my friend is to watch Grey's Anatomy reruns and eat pizza! It's an easy friend date night.
"You don't have to spend money to support your friend"
Infertility is a really difficult thing to go through, it's something I wouldn't even wish my worst enemy because with infertility comes many other things. Having people to talk to, people who support you, or someone who is there to take your mind off of what you are going through, is a game changer and it's probably what keeps us sane.
---
If you have a friend struggling with infertility and want to be supportive, I hope these words of wisdom that Arden shared today can help you. I also highly recommend sending your friend over to the Hello Warrior blog.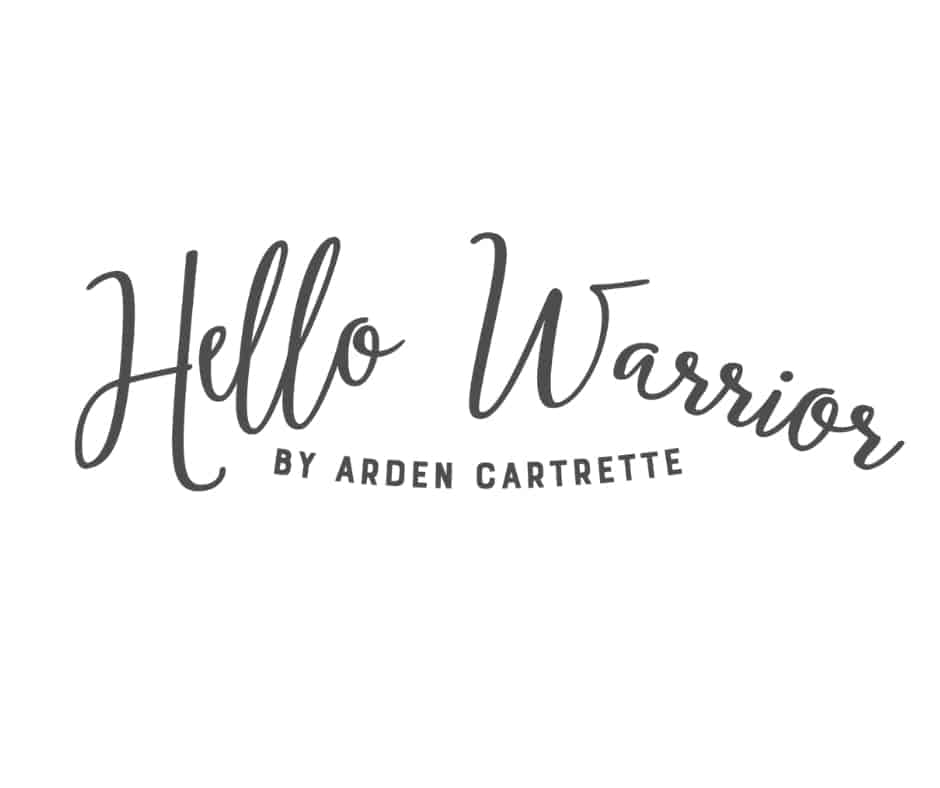 Do you have a friend struggling with infertility? Do you find it difficult to be supportive or to say the right things?