In this post, you'll find resources to help you teach the letter z to early learners.
It's the last letter of English alphabet but that doesn't mean it has to be boring. After spending time improving fine motor skills practicing straight lines, your little learner is likely ready to practice singing, drawing, tracing, and crafting with the letter z. 
Get started with the resources below.
FREE Letter Z Preschool Worksheets and Printables
Letter Z Coloring Page
Try this simple one-page coloring sheet to introduce uppercase (big) and lowercase (small) letter Z to your early learner.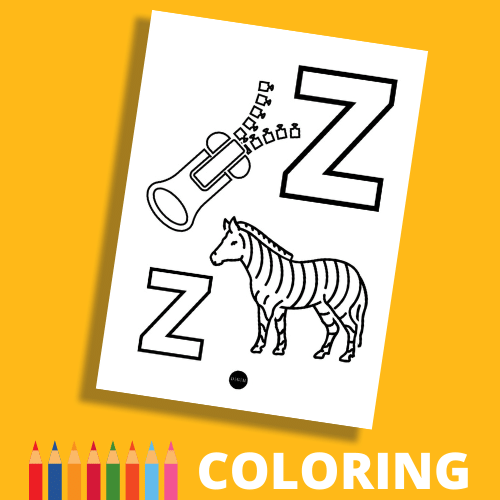 Drawing Things That Start With Z
Use this worksheet to draw something that begins with the letter 'Z'. Use the photos on the page for inspiration or help your little learner think of something different to draw. If you need help, check out this post with a list of words that start with every letter of the alphabet for kids.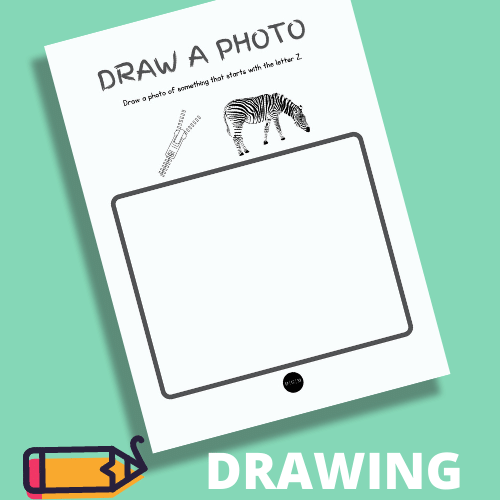 GET YOUR FREE DRAWING PRINTABLES ↠
Letter Z Tracing Printables
This printable set contains twelve pages of tracing. Six pages are of the dotted tracing format and the other six pages is of the fill-in format.
With my toddler, I found that beginning with the fill-in was great for ensuring she could re-create the letters on her own. Then, the dotted tracing helped with improving the quality of her writing.
Use what works best for your student. 
GET YOUR FREE TRACING PRINTABLES ↠
Fun Z Letter Crafts
1. Paper Bag Zebra
Try making this adorable paper bag zebra puppet for added engagement and fun.  
2. Footprint Zebra
If you aren't afraid of making a mess, try this sweet footprint zebra craft. It's sure to offer at least an half hour or more of artsy enjoyment.
Z Song from YouTube
If you aren't opposed to screentime, this short and concise video can be a great addition to your lesson.
Hopefully, this post is exactly what you need to introduce the last letter of the alphabet to your toddler.