Every woman growing a little human deserves to be comfortable during pregnancy. The items listed below are gifts anyone with a baby stretched out on their bladder can appreciate.
The great thing about this list is that all the items can be purchased online. That means you can skip the hassle of mall shopping because no one likes standing in long lines, going around the parking area for 20+ minutes looking for a parking space, or obnoxious crowds.
This gift guide contains affiliate links, please see the Disclosures for more information.
COMFORTABLE PREGNANCY GIFT GUIDE
---
NATURAL MORNING SICKNESS PRODUCTS
Morning sickness affects more than half of all pregnant women and some women experience nausea and vomiting beyond the first trimester. Try natural products to help with the sickness that often occurs all times of day, not just in the morning time.
TUMMYDROPS GINGER
---
WATER BOTTLES
Staying hydrated during pregnancy is essential for the health of mom and baby. A BPA-free water bottle is best. Stainless steel and glass water bottles are great options.
CONTIGO STAINLESS STEEL WATER BOTTLE
CONTIGO PURITY GLASS WATER BOTTLE
---
PREGNANCY TEA
Again, staying hydrated is important during pregnancy and when coffee and other caffeinated drinks are limited to one cup a day, herbal tea can be another soothing option.
TRADITIONAL MEDICINALS ORGANIC PREGNANCY TEA
YOGI WOMAN'S MOTHER TO BE TEA
---
PREGNANCY PILLOWS
Getting a good night's sleep is important for mom and baby. A good pregnancy pillow can help. Any pregnant mama will thank you from the bottom of her heart for any of these pillows.
HICCAPOP PREGNANCY PILLOW WEDGE
---
MATERNITY BELTS AND BANDS
As the belly grows, the need for more support increases. Wearing a maternity belt can help with lower back pain and other minor aches that come from an ever-growing midsection.
MATERNITY BELT BY NEOTECH CARE
AZMED MATERNITY BELT
MATERNITY BELT BY BABO CARE
---
MATERNITY SOCKS
If swelling is an issue, compression socks may be the answer. Even if there is no swelling, no pregnant mama can have too many comfy socks.
MATERNITY COMPRESSION SOCKS
PHYSIX GEAR COMPRESSION SOCKS
KINDRED BRAVELY LABOR AND DELIVERY SOCKS
---
FOOT MASSAGERS
Growing a baby is serious business and while every mama deserves a foot massage, there isn't always someone there to give it to them. That's why a foot massager is a great gift.
NEKTECK FOOT MASSAGER
THERAFLOW DULA FOOD MASSAGER ROLLER
CONAIR FOOT AND PEDICURE SPA
---
STRETCH MARK PRODUCTS
There are natural ways of trying to prevent stretch marks like eating well and drinking tons of water but moisturizing with these products can help as well. Also, consider organic and unrefined coconut oil and organic Shea butter; both are excellent natural moisturizers.
BIO-OIL
THE SPOILED MAMA TUMMY BUTTER FOR STRETCH MARKS
MAMA MIO THE TUMMY RUB BUTTER
PALMER'S LOTION AND BUTTER
---
PREGNANCY BOOKS
You might think that finding time to read during pregnancy is impossible but pregnancy is often filled with many restless nights. Instead of letting anxious thoughts take over, it's a great time to read for education or entertainment. These books can help.
THE MAMA NATURAL WEEK-BY-WEEK GUIDE TO PREGNANCY AND CHILDBIRTH
PREGGERS
WHAT TO EXPECT WHEN YOU'RE EXPECTING
BRINGING UP BEBE
THE BABY BOOK
---
PREGNANCY JOURNALS
A pregnancy journal is a nice way to capture special moments, get organized, and refocus anxious energy. Here are some journal options.
THE BELLY BOOK
*This is an empty bullet journal but it can be used for any thoughts and ideas like these pregnancy journal prompts.
EXPECTING YOU: A KEEPSAKE PREGNANCY JOURNAL
---
PREGNANCY COURSES
Everyone has an opinion about what you should be doing during your pregnancy and it only gets more intense when you give birth. Information from reliable sources can prepare you to make your own informed decisions. There is no greater comfort than knowing you made the best choice available with the resources available to you. It starts with knowledge.
THE ULTIMATE BREASTFEEDING COURSE
I wrote a full review on this breastfeeding course and truly believe there are tremendous benefits to learning about breastfeeding during pregnancy and before giving birth.
---
SHOPPING CONSIDERATIONS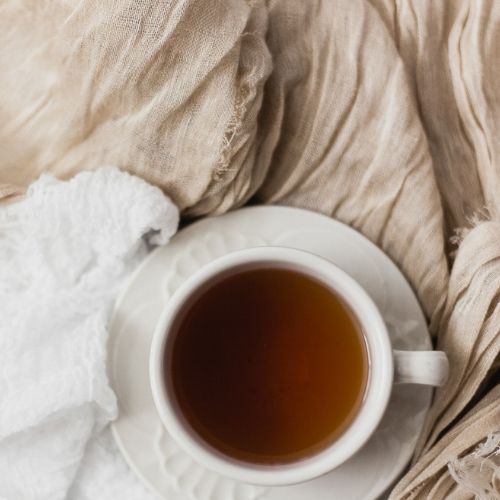 Photo Credit: Photo by Carolyn V
PRICE– You shouldn't have to spend tons of money during pregnancy to get comfortable. I've offered several options in each category but please don't think you need every item. You don't. Find what works for you within a price range that works for your budget.
DURABILITY– Most often, we get what we pay for. In lieu of purchasing lots of low-quality items for the price, it's more beneficial to purchase quality items that last. It's difficult to know from a picture which items are the most durable, so I recommend reading reviews and shopping carefully.



SHOPPING ONLINE– I enjoy shopping online but when a product doesn't live up to the expected standards, it's nice to know you can return the product. Before purchasing, check the retailer's return policy.



I hope that this list helps you find products that can make pregnancy more comfortable for you or a loved one. If you have a product that has helped you tremendously, please share it in the comments. It could help a fellow pregnant mom.