What do you think of when you imagine Tokyo?
Well, your imagination is not wrong. Tokyo is everything you imagined and more.
TOKYO, JAPAN
Map It:
Getting to Tokyo, Japan
Japan
Japan is for the adventure traveler. It's perfect for exploration, shopping, and new scenery. Many cities we visit remind me of home in some way but Japan was different. Tokyo made me feel like I was in a different world. The lights, the sound, and the atmosphere were all much different than what I experienced when traveling the U.S. and Europe. I enjoyed it more than I expected.
Arriving in Tokyo
Miles were used for booking our flights to Tokyo, Japan which means the price was right. We had enough miles to cover both of our flight tickets and only had to pay taxes. Woot, Woot. Even with the great price, I was dreading the 13.5-hour long flight. 
We survived the long flight, made it through customs and searched for the public transportation options for getting into the city.
Tip: Using public transportation is one of the best ways to save money when traveling.
We easily found the train (Skyliner Airport Express) to get us to our hotel but we had some difficulty purchasing the tickets from the kiosk.
Ha! We must have looked out of place or confused because a nice stranger helped us figure it all out, with her help, we were on our way through the Tokyo transport system maze.
 Hopefully, the full credit card number is not on here.
The ride into the city was clean and safe and we felt comfortable enough to continue using the train each day.
Tip: We use a travel credit card for the extra insurance in cases of loss and theft. Also, try finding a card that doesn't have travel fees. 
 Justin became a pro at directions and getting us from place to place. However, I was amused that we needed tickets to pass barriers that we were tall enough to step over. LOL. 
Taking the train was a great money saver which was a great thing because budget accommodations weren't as easy to find in the city.
Accommodations
Our savings from the flight went to hotel expenses. Someone, (cough, not me) was against the idea of capsule hotels, but we did find a decent deal in Hotel Metropolitan. It's a large hotel in Tokyo in a great location, away from tourist crowds but close enough to public transportation to explore the city.
 The view from the room was AMAZING! We could see Mt. Fuji from our hotel window! Look at our view!
The toilet had more features than either of us were used to having. Lol. 
This is a great hotel if you don't mind getting out of the tourist zones. The check-in process was very fast and efficient and the complimentary toiletries were great. This hotel has everything you need and more. 
Food
If you aren't a risky eater, do not let that stop you from visiting Tokyo or any city. There are food options that you will be comfortable eating here. We found a Denny's and a KFC.
However, If you are up for some food adventures, this is the perfect city. I enjoyed sushi and lots of other food dishes which were paired interestingly. 






When our food adventures ended, we were ready to explore the city. (Yes, food comes first)
The Places We Visited
Our first day, we wasted time getting lost and not being very efficient with our time, but it was nice to not have a stiff itinerary. Traveling this way every day is not recommended because you risk seeing much less of all the things you came so far to visit.
Tip: The city is large and making a list and mapping out the day is a great way to make sure you don't miss anything.

 
Shibuya Crossing
The Shibuya Crossing is a must, kinda like The Statue of Liberty is a must in NYC.  You may be thinking it's just an intersection but visit and you'll see it's the most fun you'll ever have trying to cross an intersection.  I enjoyed being part of a small moment when hundreds of people heading in separate directions all converged and dispersed so effortlessly. 
Tip: If you make it here be sure to cross but also try to get a view of the crossing from above. (Try the Starbucks)
Can you spot Waldo Justin?
This area is a major transportation hub and a good place to do some shopping.
Ikebukuro
Our hotel was right behind the Metropolitan Theater located in Ikebukuro. This is not an area filled with tourist but it is worth a visit. We got to see several cultural performances for FREE just outside the Theater. Also, I later learned that the Theater has the longest escalator in the world!
It wasn't planned but we enjoyed the music and cultural performances.
I even tried some of the street food from the vendors set up around the event. Justin is a little less adventurous when it comes to food and opted to wait for food from restaurants.
The restaurants in this area had food that was more reasonably priced than the Shinjuku and Shibuya areas. Also, there were less English speaking people in this area.
Akihabara (The Electric Town)
If you enjoy electronics and gaming, you will not want to miss Akihabara also known as Electric Town. Give yourself plenty of time to explore because if it's electronic, computer, or anime you will have plenty of options for duty-free shopping.
Justin and I got excited over the huge Sega buildings (yep, we were Sega kids).
We even did a bit of gaming and dancing.
I even found myself a new anime guy friend in The District.
Harajuku District
We loved exploring the Harajuku area. If you have to pass on any area don't skip this one. It was fun and colorful with lots of shops but it also had some traditional temple areas as well. It was a perfect mix of young and old with art, shopping, and excitement. Take a walk down Takeshita Street (very slowly) to see the best fashion. The girls are dressed in wild and fun outfits and it's the place I would prefer to shop if I was spending yen in the city.
Shinjuku National Gardens
If you are looking for some peace and quiet head over to the Shinjuku National Gardens.


There are a few temples, ponds and lots of places to relax, meditate and layout.


Enjoy the green spaces, they seem to be limited in this urban city-scape.
My favorite adventure was just walking and noticing a temple hidden within the city.
Tokyo is a city worth visiting if you get the opportunity. You will have a good time because…It's Japan!
I hope you enjoy Japan as much as we did. Next is our day in Narita.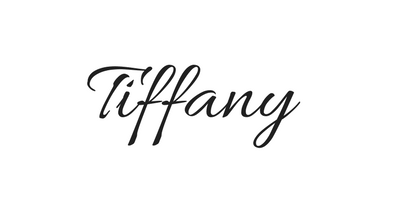 PSSST...PLAN YOUR NEXT ADVENTURE!
Plan your next adventure with the help of these 10 websites. Where will you go next?