Moms, meet Janeen!
This Tar Heel (UNC) momma has a huge heart and a beautiful family! I am proud to call her friend. When I announced my pregnancy, she sent me reference books, baby books, and lots of baby goodies, most of which I didn't even know I would need. 
Check out the advice this beautiful and kind-hearted woman has to share!
Damn Good Mom Status:
SAHM(stay at home mom) or WM (working mom)?  I have done it all.  Stay at home, to full time, to part time to stay at home….currently full time working mom and sole financial supporter of the family.
1. How many children do you have?
2 beautiful little girls.
2. What do you love about being a mom?
I love the amazing connection with my girls.  I love the hugs and snuggles and making them feel safe and secure.
3. What part of motherhood has been most challenging?
 Prioritizing time.  There are many things that need to get done with work, around the house but sitting and hugging and cuddling them through the tantrums is really important too…
4. Briefly, tell us why you think you are a Damn Good Mom.
 I chose the right man to be there father.  He is truly my partner.  He is supportive and flexible.  Being a father is incredibly important to him and he puts the family first.  For my part I do try really hard.  I put a lot of effort into working and spending time with them.  I try to be in the moment and be 100% committed to whatever I am doing at that time.
5. What sacrifices have you made to be a damn good mom?
I have had to sacrifice time and independence and freedom.  There is a certain self-centeredness that has had to die…
6. What is the best advice you have received and would like to pass along to your child or other moms?
On Children
Kahlil Gibran
Your children are not your children.
They are the sons and daughters of Life's longing for itself.
They come through you but not from you,
And though they are with you yet they belong not to you.
You may give them your love but not your thoughts, 
For they have their own thoughts.
You may house their bodies but not their souls,
For their souls dwell in the house of tomorrow, 
which you cannot visit, not even in your dreams.
You may strive to be like them, 
but seek not to make them like you.
For life goes not backward nor tarries with yesterday.You are the bows from which your children
as living arrows are sent forth.
The archer sees the mark upon the path of the infinite, 
and He bends you with His might 
that His arrows may go swift and far.
Let your bending in the archer's hand be for gladness;
For even as He loves the arrow that flies, 
so He loves also the bow that is stable.
7. Where can we find you on social media?
Facebook and Instagram
8. Is there another mom who gives you inspiration? Shout her out !
Samereh Hill
 Janeen, thank you for sharing your kindness and love so willingly and openly! The love you have for your family shines in all you do!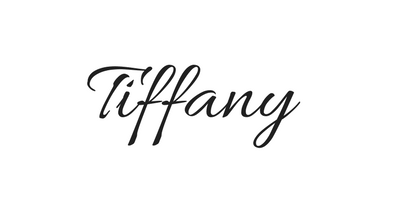 Pinterest | Facebook