Madrid is a city I'd be happy to visit every year.
When I decided to visit Madrid I was teaching English in the Czech Republic. Budget travel opportunities within Europe are plentiful and I made this trip happen with a low budget and miles.
I had no plans to visit Madrid but it was a great choice because I fell in love with the city.
Madrid, Spain
Map it:
Getting to Madrid:
Madrid
I previously visited Barcelona with my husband and it was a beautiful and friendly city but Madrid was different, especially in hot July; Madrid was sultry and seductive. The streets were full of color and life. It was a huge contrast to the conservative atmosphere in The Czech Republic where I was teaching English, I fell in love.
It started with a great flight into the city via Iberia Airlines, an airline I found to be clean, organized, and satisfactory.  I was initially skeptical because I used miles to book the flight and ended up paying less than 60 USD. What I experienced was quality, professionalism and a full row of unoccupied seats!
This is a dream when flying. I was able to have the window seat and no one next to me.  I fully understood how Erykah was feeling. I'll link the song below.
Arrival
The airport, Madrid airport is one of the most impressive airports I have seen; I felt like I was walking through a maze of glass and art. Surprisingly, I didn't have to go through any customs traveling from Prague and sadly, as a result, I didn't receive a passport stamp. I like getting passport stamps but I was thankful to avoid the hassle. Another hassle I like to avoid is taxis.
It's no secret I travel on a budget and many of my savings come from using public transportation whenever possible. I immediately searched for public transportation from the airport to my hotel and I was thrilled with the price, ease, and availability in which I could travel through Madrid and Spain via metro and train!!!
Madrid Public Transportation
The Metro system in the city was easy. Grab a ticket at the kiosks and be on our way. I was traveling solo and I thought figuring it out on my own would be intimidating, but it wasn't.
Metro Directions- Touch.Pay.Go.
From MAD airport to the Príncipe Pío Station where my hotel was located cost less than 5 Euros!!! Savings!!!
Below: Príncipe Pío   
Accommodations
I stayed at Hotel Acta Madfor and I was not disappointed. The hotel is located directly across from a large mall/shopping center and the metro station. Check out the view from my room below.

The lobby was clean and modern and the room was the same. I really dislike when the lobby is beautiful and well-maintained and the rooms aren't. This was not an issue at this hotel. I booked this room on Orbitz for less than 55 USD/per night. 
The City
Once situated, I let Madrid wrap me in the summer heat wave, I walked hoping to get lost. I found myself among beautiful architecture, tapas that had my taste buds and waistline screaming for different reasons, and kind lively people enjoying the summer sun with music, food, family, and friends.
Europe has beautiful architecture and I found myself among the crowds of people visiting masterpieces of art and religion.   
I had my first taste of paella!

I enjoyed getting lost and found alongside the citizens of Spain. If I have another opportunity to teach abroad, I'd definitely choose this country. 
I love Madrid!! I wasn't ready to leave the city but I booked a train ticket to Seville, Spain🎶
If you make it to Madrid, I think you'll enjoy yourself. I fell in love!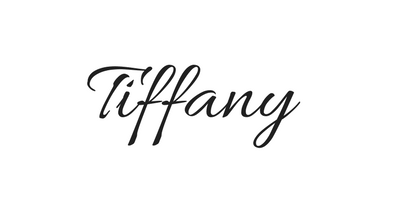 PSSST...PLAN YOUR NEXT ADVENTURE!
Plan your next adventure with the help of these 10 websites. Where will you go next?