Here is a list of baby products you can use to kick-start your baby shopping or to create a baby registry. It's a refined list of baby items you'll actually use. 
Get a list of 23 important steps to take after receiving a positive pregnancy step. Your pregnancy journey doesn't need to be disorganized or overwhelming. Take it one task at a time.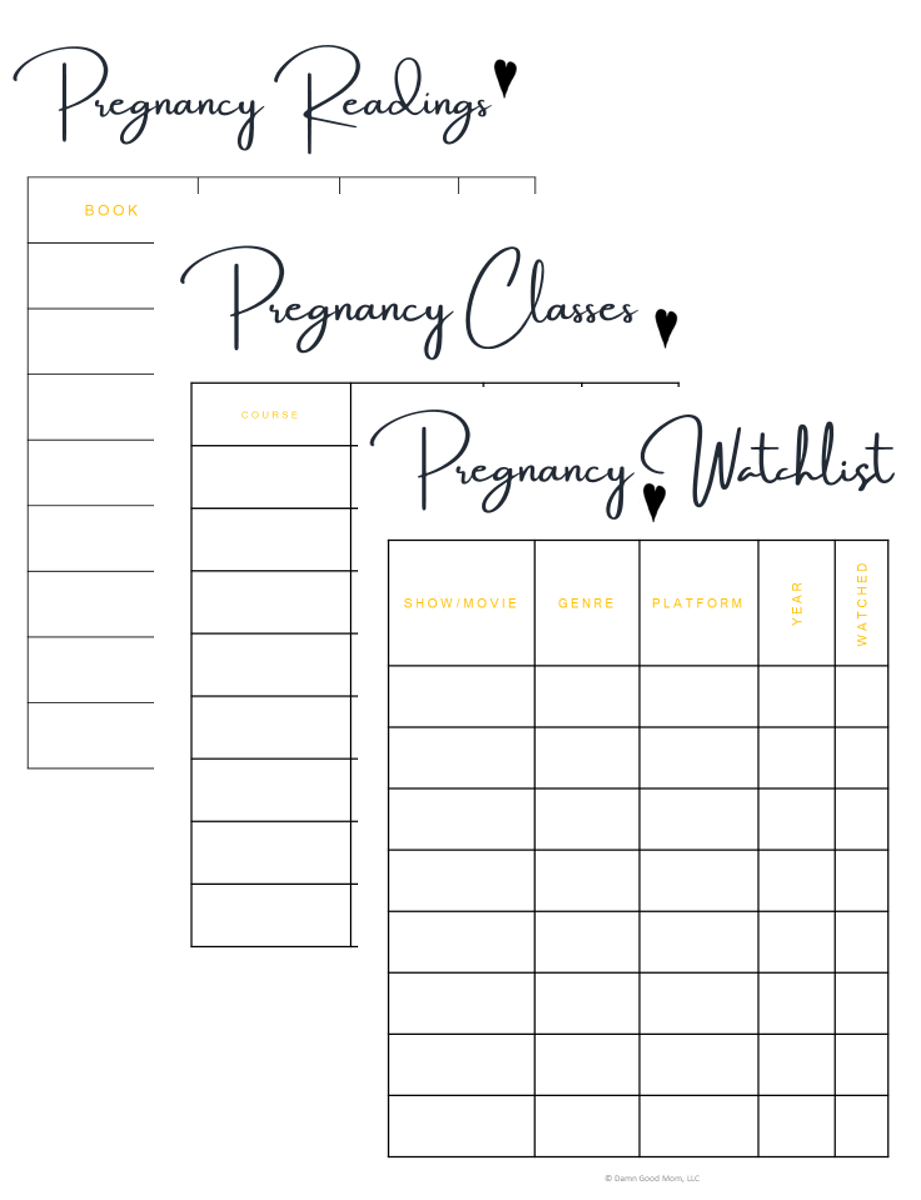 Keep track of your classes, books you want to read, and programs you want to watch with these FREE worksheets.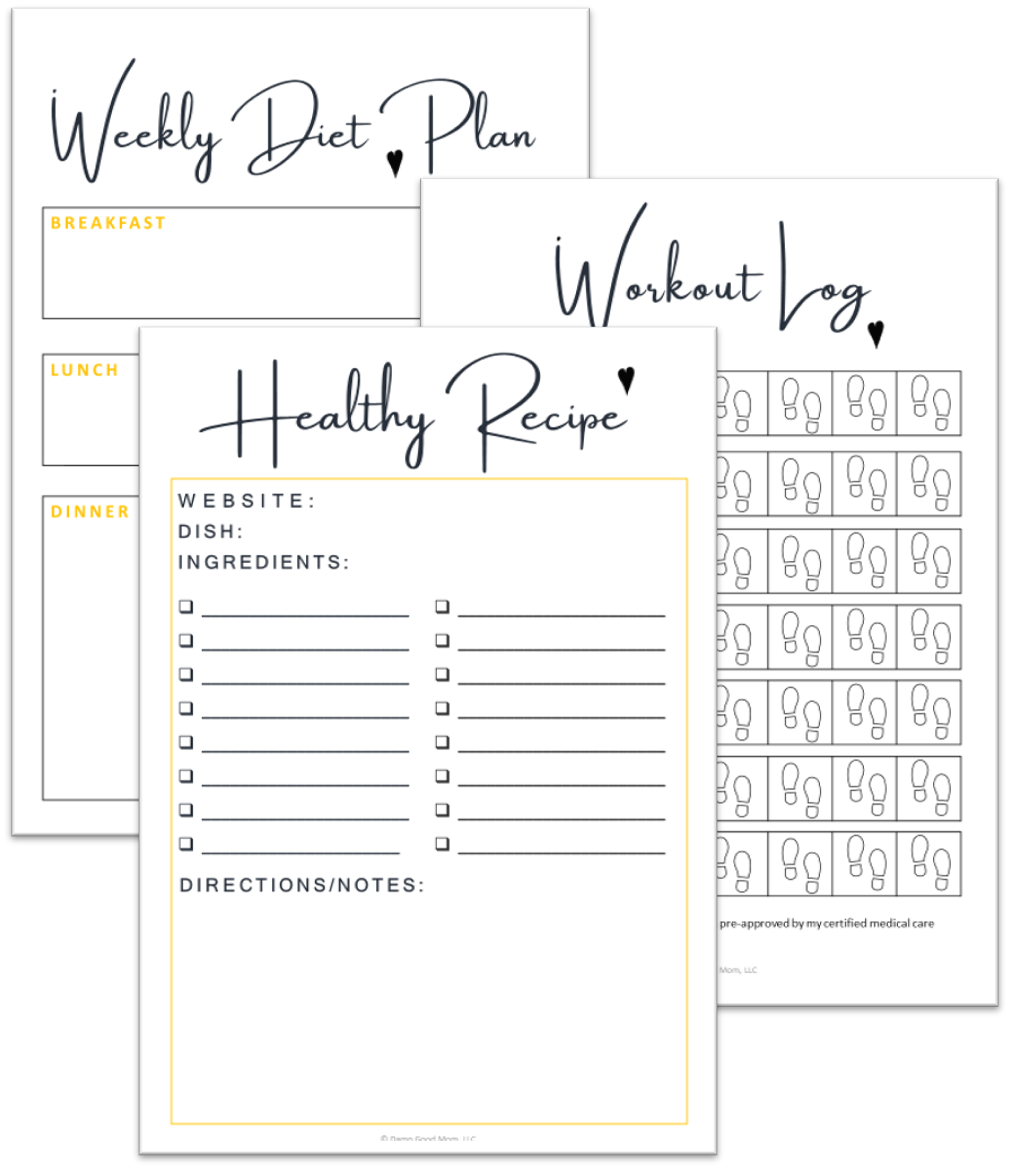 pREGNANCY Health Worksheets
Staying healthy couldn't be easier to track with these three pregnancy tracking worksheets. You get a weekly diet plan template, a workout log, and a healthy recipe card.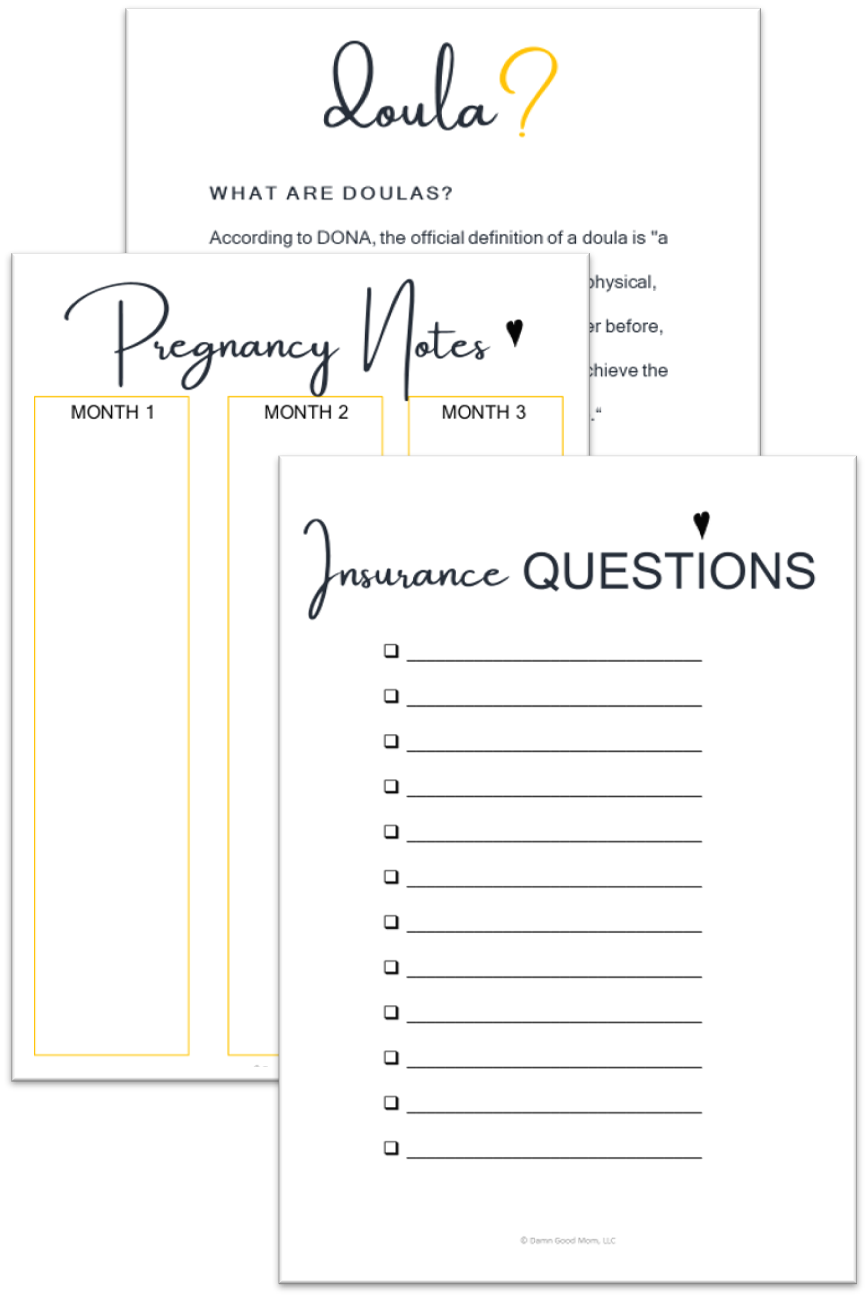 pREGNANCY Support Worksheets
Got questions about doulas, insurance, or anything? These printables can help you organize and brain dump so that you can get the answers to the questions you have now and later.