Bermuda is a small island in the Atlantic Ocean, to the right of North Carolina.
If you are looking at a world map, ZOOM-IN!! So you know exactly where to look–see the map below.
Yep. That speck right there is Bermuda!! It's not in the Caribbean, it's happily situated in the Atlantic Ocean.
You may wonder how this little island ended up on our itinerary. Well…we were actually booked for Mexico; however,  the swine flu outbreak required that we change our plans. Our airline allowed us to make changes to our flight, without any change fees or penalties and we chose Bermuda. It was just meant to be and ended up being a great alternative.
Getting to Bermuda?
Language: English is the official language; however, Portuguese is widely spoken on the island.
FYI Bermuda:
Everything must be imported to the island, so expect high prices for everything.

Bermudians are called onions. In the past, onions were exported in very large volumes. 

Tourists aren't permitted to rent cars. However, navigating the public transportation system of buses and ferries was a breeze. 

All restaurants on the island must be owned by a Bermudian and the only fast-food chain restaurant you will find is KFC. There is a law that restricts chain fast food development on the island. 
 Bermuda
Arriving in Bermuda felt like stepping back in time and moving in slow motion.  The ride to our resort  was an introduction to pastel colored residences and beautiful clear water. I was immediately mesmerized and couldn't wait to see the resort. We chose to stay at an eco-friendly accommodation and didn't know what to expect, but  we made a great choice.
Our Resort
We stayed at an Eco-friendly resort 9 Beaches. I checked recently and the property was undergoing renovations; yet, I highly recommend the property, even before the planned changes. The property is a community of cabanas, some that sit over the water.
Our cabana was on land, but we had no complaints.
Each of the cabanas is powered by solar panels, in the photo of our cabana above, check out the solar panel, peeking from behind the tree. 
Food
The breakfast was amazing. A good breakfast raise's the hotel's star category in my book. It's one less meal I have to worry about, and I'm usually not hungry again until dinner time. Savings!!!
Justin had no complaints about the breakfast 😉
Island Vibes
Sometimes, you just need a break from everything–absolutely everything.  If you feel that way, Bermuda is a great place to consider for yourself and your family!!!
It's a small, quiet island, with pink sand beaches and a lovely slow pace. In a word, it's relaxing. It was a perfect place for two hardworking students to take a break.
The island is easily walkable; however, if you aren't interested in walking, we were impressed with the public transportation that was available and reasonably priced. Just be aware travel with suitcases on the buses was not permitted from the airport; so, have your taxi fare ready. If you aren't driving, you will have ample opportunity to enjoy the views.
I mean look at these views! 
We visited in May which mean the weather was beautiful, the plant life was lush, and the water was clear for miles. If you enjoy snorkeling or water sports, this is your island. 
Sightseeing Tips:
Visit the museums, art centers, and wildlife center. 

Visit Bermuda for the beaches, not the nightlife.

For snorkeling Head to Daniel's Head Beaches, Tobacco Bay Beach, Elbow Beach, or the Snorkel Park, which is family friendly.
Get some snacks and drinks from a local grocery store or supermarket. The prices are much much better and it's a great place to mingle with the locals!
We were both able to take some time for relaxation and thinking. There were no televisions in the cabanas and wi-fi was available in the reception area. This was great for real escape from technology. 
We highly recommend visiting Bermuda. It's an island with an intentional stuffiness and pride; yet, the people were kind and the beaches were quiet, when we visited.
Are you ready to visit Bermuda?
Below are the travel tools we use to plan flights and accommodations.
Find Flights to Bermuda
Bermuda has one major airport:  L.F. Wade International Airport (BDA)
We use the websites below to search and plan our flights:
*My favorite site is Skyscanner, Justin likes Kayak. We have used all the sites to search for our flights.
Accommodations
Find Hotels on the Island
If Bermuda doesn't interest you or you have already visited, consider another of our favorite islands, Aruba!
Also, If you have visited the island paradise, share your opinion and experience in the comments.
P.S THE SAND IS PINK!!– Happy 400th Anniversary Bermuda!!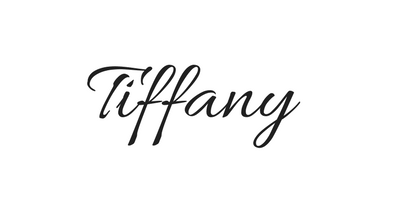 PSSST...PLAN YOUR NEXT ADVENTURE!
Plan your next adventure with the help of these 10 websites. Where will you go next?